Things to consider when betting on Formula 1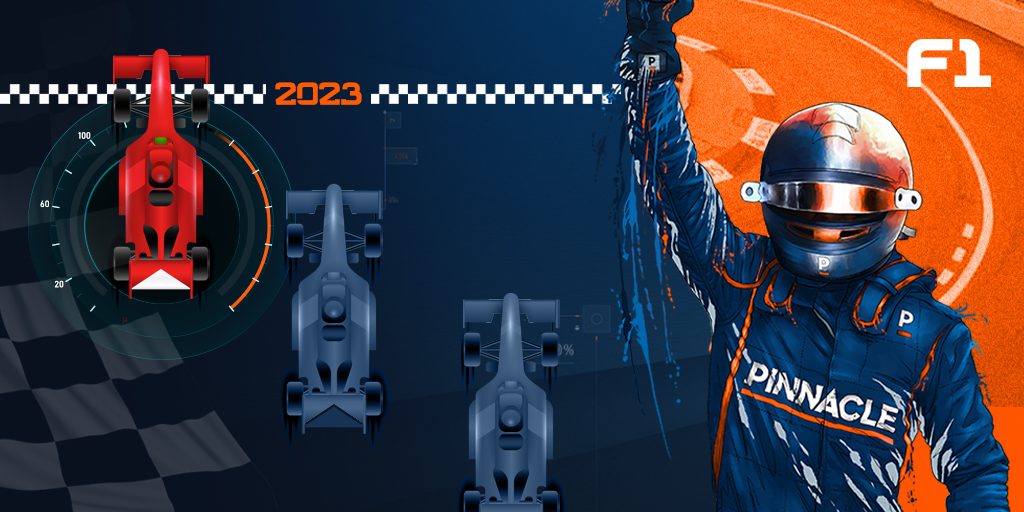 Whilst the sport has been a massive driver of revenue for decades, the reason for the recent expansion in the Americas has been twofold. Firstly, in 2016, Liberty Media's acquisition of F1 catapulted the sport to a brand new worldwide audience, and a younger audience, too. Liberty's marketing vision has seen a huge rise in online engagement across major social media platforms, with their content aimed at the next generation. This has also meant a rise in sports betting in F1, and not just betting on an outright winner, but many other facets of the race and the season as a whole.
Secondly, adding to this exposure was Netflix's Drive to Survive series, which launched in 2019. The streaming service has made the drivers and team principles household names, and shone a light on the paddock like nothing before. This has helped grow the brand in the US market, with more sponsors and companies desperate to have their names associated with the sport than ever before. It has also led to added races in Miami, and for 2023, Las Vegas too. It's clear that the USA hopes to capitalise on this new fandom.
The dramatic race factors that can affect the grid also keep fans glued to every race weekend. Team strategy can change wildly during the three-days, whilst car performance (or non-performance), crashes, and even the weather can contribute – it might not be who's the fastest, but who's the most reliable that comes out on top.
It's important to understand all of these things that can influence the outcome of a race before placing your bets. Keep reading to inform your Formula 1 betting ahead of the new season.
Brief overview of an F1 season
In 2023, there will be 23 races, starting in Bahrain and ending in Abu Dhabi. This is the official race calendar below:
| | | |
| --- | --- | --- |
| Grand Prix | Circuit | Date |
| Bahrain Grand Prix | Bahrain International Circuit | 5 March 2023 |
| Saudi Arabian Grand Prix | Jeddah Street Circuit | 19 March 2023 |
| Australian Grand Prix | Albert Park | 2 April 2023 |
| Azerbaijan Grand Prix | Baku City Circuit | 30 April 2023 |
| Miami Grand Prix | Miami International Autodrome | 7 May 2023 |
| Emilia Romagna Grand Prix | Autodromo Enzo e Dino Ferrari | 21 May 2023 |
| Monaco Grand Prix | Circuit de Monaco | 28 May 2023 |
| Spanish Grand Prix | Circuit de Catalunya | 4 June 2023 |
| Canadian Grand Prix | Circuit Gilles Villeneuve | 18 June 2023 |
| Austrian Grand Prix | Red Bull Ring | 2 July 2023 |
| British Grand Prix | Silverstone Circuit | 9 July 2023 |
| Hungarian Grand Prix | Hungaroring | 23 July 2023 |
| Belgian Grand Prix | Spa-Francorchamps | 30 July 2023 |
| Dutch Grand Prix | Circuit Zandvoort | 27 August 2023 |
| Italian Grand Prix | Autodromo Nazionale Monza | 3 September 2023 |
| Singapore Grand Prix | Marina Bay Street Circuit | 17 September 2023 |
| Japanese Grand Prix | Suzuka Circuit | 24 September 2023 |
| Qatar Grand Prix | Losail International Circuit | 8 October 2023 |
| United States Grand Prix | Circuit of the Americas | 22 October 2023 |
| Mexican Grand Prix | Autódromo Hermanos Rodriguez | 29 October 2023 |
| Brazilian Grand Prix | Autodromo Jose Carlos Pace Interlagos | 5 November 2023 |
| Las Vegas Grand Prix | Las Vegas Street Circuit | 19 November 2023 |
| Abu Dhabi Grand Prix | Yas Marina Circuit | 26 November 2023 |
F1 Grand Prix race weekend format
Friday – Free Practice 1, Free Practice 2
Saturday – Free Practice 3, Qualifying
Sunday – Race
2022 saw the introduction of the Sprint Race on Saturdays, which pays out points towards both the Drivers' Championship and Constructors' Championship. In 2023, there will be six Sprint Races in the calendar.
Things to consider when betting on Formula 1 Futures markets
Overview on betting before the start of the season
–       Previous season's results
–       Regulation/rule changes
–       Pre-season testing
–       Team news and dynamics/driver line-up changes
Things to consider when betting on a Formula 1 race
Overview on betting on each race
–       Team dynamics and championship standings
–       Driver form and history at circuit
–       Circuit history and previous results
–       Any new mechanical upgrades from teams
–       Circuit layout – e.g. overtaking opponents
–       Weather conditions
Keeping an eye on the weather is especially important when live betting on F1. Races can last up to two hours, and the weather can change dramatically during that time. Temperatures can drop, and rain can start mid-race – all of this can really mix things up. For example, in the 2022 Monaco Grand Prix, Ferrari had both their cars on the front row, but the weather contributed to a whole new race strategy. Sergio Perez, who crashed out in qualifying and started in position 3, ended up winning the race.
Check driver preferences: It's well known that some drivers have preferred tracks – tracks that they enjoy and seem to perform better on than others. Some drivers prefer tracks with tight, twisty corners, whereas others prefer tracks with long, flowing straights. Be sure to look into this as driver confidence and enjoyment can have an effect on performance.
Pay attention to qualifying: If a team performs really well in qualifying, then in theory, they should perform fairly well in the race (however, this is not always the case). Also, look out for teams where both cars have qualified close to each other on the grid – this can help with team strategies in the race, and could help them perform better.
Things to consider when betting in-play on Formula 1
–       Strategies (e.g. team orders, pit stop strategy, tyre strategy)
–       Driver/Senior Engineer relationship – will drivers go against their team's instructions mid-race?
–       Driver grid position and placement in the race
–       Team radio
–       Weather changes during the race (example: Lando Norris in the 2021 Russian Grand Prix, who stayed out on dry tyres and decided not to box in the heavy rain)
–       Look for mistakes (e.g. slow pit stop)
–       Look for safety car or Virtual Safety Car (VSC) red flags
Feel informed and ready to make your Formula 1 plays? Check out Pinnacle's comprehensive F1 odds.