Tennis Influencer Genie Bouchard Shares Swimsuit Photo Looking "Beautiful"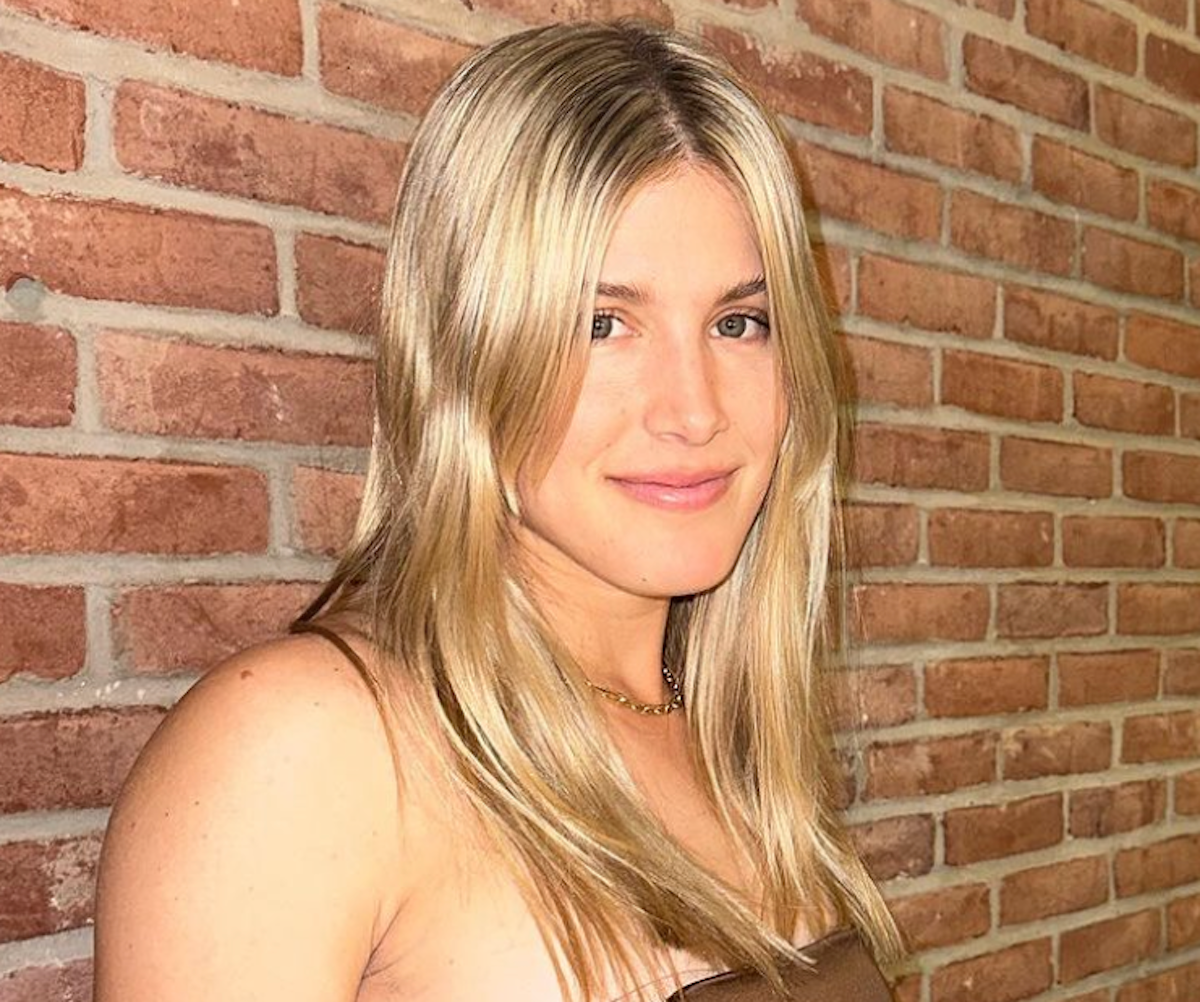 Genie Bouchard is lounging in her swimsuit. In a new social media post the tennis star and influencer flaunts her amazingly fit figure in a tiny bathing suit, driving her fans wild. "Peaceful and Beautiful. Well Done!" wrote one of her followers. "YOU ARE SO BEAUTIFUL," a second chimed in. How does the athlete approach health and fitness? Celebwell rounded up some of her top lifestyle habits. 
"I'm very disciplined and focused; I need to be," Genie told Elle Canada. "If I do something then I'll commit. I don't think I'm naturally an emotional person. When I make a mistake, I'm obviously disappointed in myself, but I can't dwell on it. I've learned not to dwell on the mistake while I'm playing because that will just lead to more mistakes. It's a vicious cycle. I can't afford to be an emotional rollercoaster."
Genie has been playing tennis most of her life. "I spend most of my time on the tennis court. I wake up at 8," she told Elle Canada. "Then I hit the tennis court for two hours working mainly on my technique. After lunch, I spend about another two hours on the tennis court."
Genie spends a lot of time in the gym preparing her body for the court. "As a tennis player, I have to work on my strength and cardio. I find the game of tennis has become more physical, and players are spending more time at the gym," she told Elle. "I love doing weights because I know I'm getting stronger and I really enjoy that part of the gym. I also spend extra time on my lower body because I have to have strong legs on the court," she added to The New Potato. "I don't really find any workouts overrated because fads don't get incorporated into my routine. I always stay focused and do my training and stick to what is good for me."
Genie focuses on fueling her body with carbs, good fats, and protein. "My favorite meal of the day is breakfast. I could literally eat breakfast food three times a day. I love eggs benedict because it's the perfect way to get that protein in the morning before I start my day," she told The New Potato. "Before a big match I always have a big bowl of pasta to refuel. It's a typical tennis player meal. I have to fill up on carbs because I burn so much energy during a match, so I need to make sure I get those carbs in and fuel up beforehand." She loves protein shakes after a workout. "Right when I come off the court it's hard for me to eat an entire meal right away, so it's an easy way to get calories in during that crucial 30-45 minute window. In the hours afterwards, I try to stock up on protein and carbs."
"It's really important to stay hydrated. I notice a big difference in my performance and with my skin. I feel better and I look better, and I find that to be important," Genie said. According to the U.S. National Academies of Sciences, Engineering, and Medicine men should drink about 15.5 cups (3.7 liters) of fluids a day and women about 11.5 cups (2.7 liters) of fluids. df44d9eab23ea271ddde7545ae2c09ec
Genie understands the importance of rest. "I also think that sleep is a necessity and should be a priority. A big part of my job is to get enough hours every night to recover and do it all again the next day. Nobody wants bags under their eyes!" she told The New Potato.