Tee-up with Legends at PGA Tour Champions' Galleri Classic Pro-Am | California Golf + Travel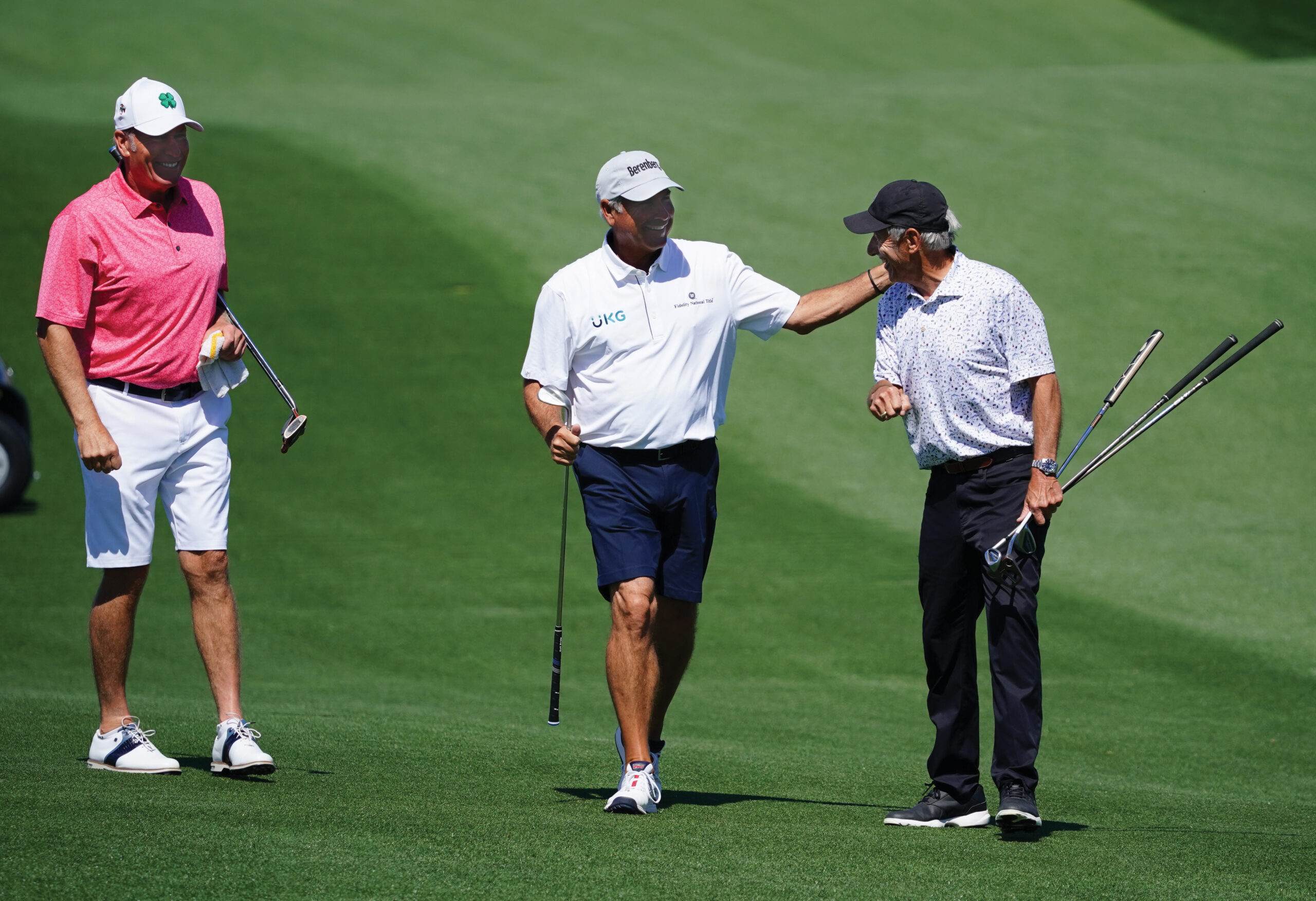 There's being inside the gallery and then there's being inside the Galleri.
As the PGA Tour Champions return to Rancho Mirage for the sequel season of the Galleri Classic this March 25-31, 2024, a game-changing opportunity exists for spectators to become participants. 
Held across two days preceding the event, the tournament's two-day pro-am offers a chance to tee-up alongside an all-star cast of the game's legends on the famed Dinah Shore Tournament Course at Mission Hills Country Club.
"We were really pleased with the excitement the community had for the PGA Tour Champions returning to the Coachella Valley for the first time in 30 years," says Michelle DeLancy, tournament director of the Galleri Classic. "For these guys to come back and play before a lot of the same fans they'd played in front of at the Bob Hope, now the American Express, there was a true excitement level on both sides of the ropes."
Such excitement for the Galleri's debut tee-sheet in '23 included a field sporting 10 World Golf Hall of Famers, 20 major championship winners and 358 combined PGA Tour titles.
Among the list of luminaries in the inaugural 78-player field: Fred Couples, Ernie Els, Steve Stricker, Berhard Langer, Vijay Singh, John Daly, Padraig Harrington, Retief Goosen, Miguel Angel Jimenez and eventual winner David Toms.
Each Tour player participates in one of the two pro-am days, presenting a bucket list round for amateur guests.
"There are so many benefits to participating in our pro-am," adds DeLancy. "Of course, so many of the names are recognizable; guys that fans grew up watching, legends of the game." 
In concert with all the tourney trimmings – pairings party, drink, dine, valet parking and full grounds access to the event – Galleri Pro-Am participants have access to picking the brains of famed players. 
"You can literally see the excitement from the amateurs when they get a tip on the green and roll in a putt," says DeLancy. "Sure, those guys aren't necessarily out there giving playing lessons, but they're happy to share a lot of tips and talk about what's worked for them over the years."
Along with tips, DeLancy has seen pro-am rapports evolve to lasting relationships which extend beyond the ropes. 
"You truly do get to rub elbows with these guys over four hours, and I've seen so many genuine relationships created over the years," concludes the tournament director.  "It's great to see, say, by the 10th hole, how the amateurs really start to loosen up, get comfortable and have fun; that's really when the conversations start with the pros and people get to know each other."
For more information on participating in this year's Galleri Classic Pro-Am: tee-up thegallericlassic.com or contact [email protected]