Orlando's new Entertainment District offers a variety of amenities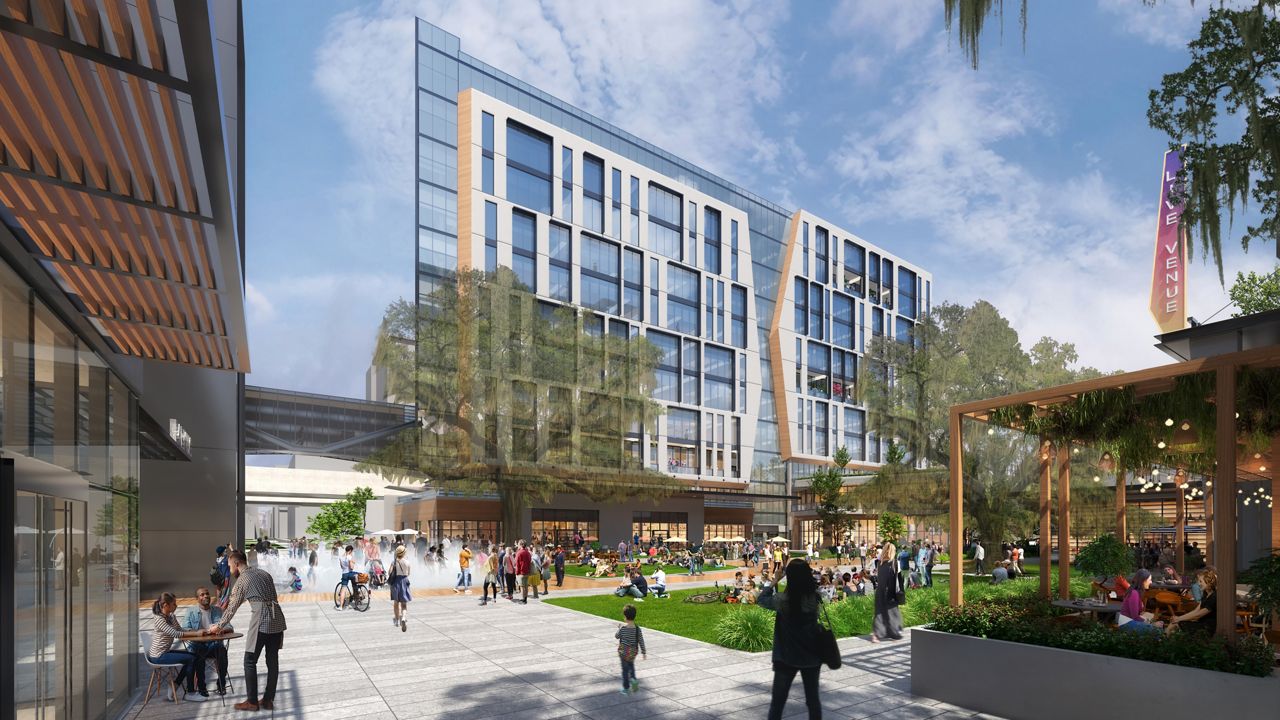 ORLANDO, Fla. — Plans are moving forward in downtown Orlando for the recently approved mixed-use Sports and Entertainment District.
Last month Orlando city leaders approved an 8.5 acre lot across from the Amway Center, on the corner of West Church Street and South Hughey Avenue, to be turned into a combined residential, work and entertainment space.
According to the renderings released Monday by the two organizations Machete Group and JMA Ventures — who will be responsible for the development plans — there will be a 260-room hotel, a new high-rise housing 270 and a live music venue that can hold up to 3,500 people.
It will also include shops, restaurants, an office space, a parking garage and 1.5-acres of green space.
The hotel includes an outdoor lounge and pool deck, along with 16,000 square feet of meeting space and a chef-driven, marquee restaurant. The hotel's amenity package will also be available to residents of the high-rise apartments.
The live venue will host concerts and shows, and also provide a theatrical space equipped with audio and visual capabilities for galas, product launches, and private events. The facility can accommodate up to 1,000 guests in a banquet configuration.
The 200,000 square-foot office building will feature a 6,000 square-foot glass-enclosed jewel box event space on the rooftop and an outdoor veranda.
(A Rendering of downtown Orlando's new Sports and Entertainment District released by SED Development, LLC)
The 1.5-acre urban living room is flexible green space ringed with outdoor dining and configured to accommodate a variety of events; from yoga classes, farmer's markets and food festivals, to movie nights, "giant" chess, and live music.
Business owners in downtown feel the new Sports and Entertainment District will help draw more people consistently to the area, and not just for big sporting events.
According to downtown Orlando's website, the total investment is $500 million.
The city has not announced the start date for the project yet.
For more information on the project, visit www.jmamorlandoproject.com.