Ocasio-Cortez mocked on Twitter for bragging about killing thousands of Amazon jobs: 'Resign in disgrace'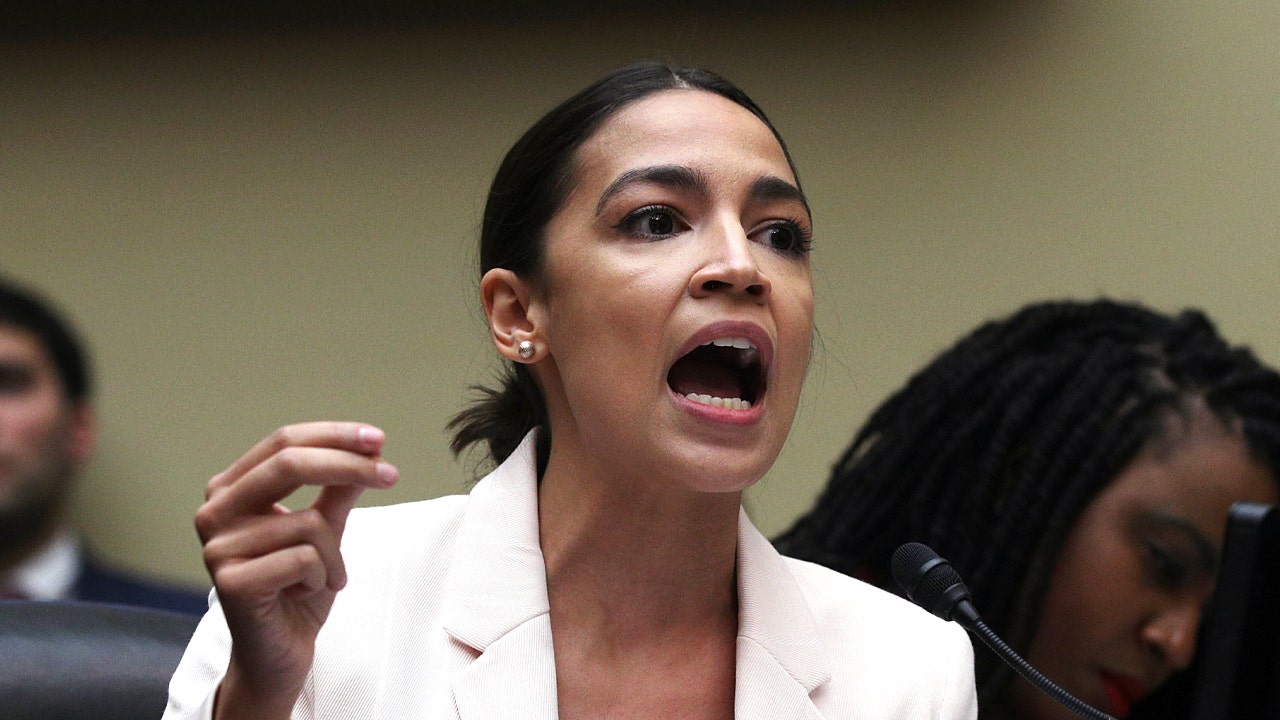 Proud of her efforts that resulted in the potential loss of tens of thousands of jobs, Rep. Alexandria Ocasio-Cortez, D-N.Y., recently bragged about dissuading Amazon from building another headquarters in New York City.
She also slammed the naysayers who she claimed never apologized for criticizing her over it.
Though critics came back to knock "The Squad" member on social media for the post, claiming she doesn't "deserve an apology" and should "resign."
AMAZON PULLS OUT OF PLAN TO BUILD NEW YORK CITY HEADQUARTERS AFTER BACKLASH
The Democratic lawmaker chimed in on news Friday that Amazon would be pausing construction of its second headquarters in Northern Virginia amidst the company's current job cuts. 
Sharing a Bloomberg story on the development, the congresswoman tweeted, "When I opposed this Amazon project coming to New York bc it was a scam of public funds, the whole power establishment came after us. Billboards went up in Times Sq denouncing me. Powerful pols promised revenge. Op-eds & CEOs insulted my intelligence."
She added, "In the end, we were right."
In a subsequent tweet, the lawmaker took aim those who criticized her campaign to block the construction project. 
She wrote, "I know I'll never get an apology for that time, but it was worth it. We protected NYers from a scam deal to drain public dollars from schools & infrastructure in exchange for empty promises of 'Amazon jobs' w/ 0 guarantees or guardrails. Sadly, cities who took it are suffering."
The announcement that Amazon was pausing construction in Virginia came four years after Amazon abandoned its original plans to build the second headquarters in New York City. That move happened in response to Ocasio-Cortez and other leftwing lawmakers' campaign to block it being built there. 
In the winter of 2018, AOC tweeted, "Now what I DON'T want is for our public funds to be funding freebie helipads for Amazon + robber baron billionaires, all while NYCHA and public schools go underfunded & mom+pops get nowhere near that kind of a break." 
The pressure AOC and her colleagues put on the company at the time, which involved them politically targeting the $2.5 billion incentives it would have received if it built in the city, prompted Amazon to abandon the project in early 2019.
As CEO of Job Creators Network Alfredo Ortiz told Fox News Digital in 2020, AOC's efforts cost the city "25,000 good-paying jobs" and "sent a message to job creators everywhere that they were no longer welcome in her city."
SHARK TANK'S KEVIN O'LEARY CALLS AOC 'GREAT AT KILLING JOBS,' BLASTS BLUE STATES AS 'UNINVESTABLE'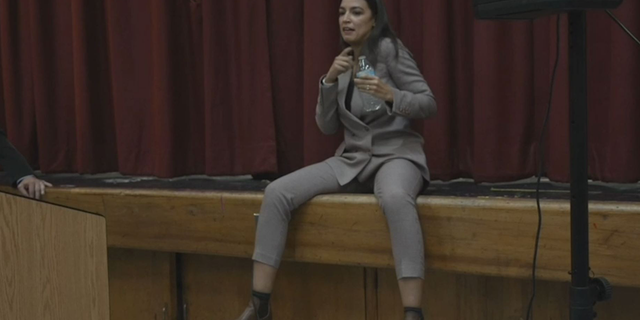 Again refusing to apologize, the Democratic lawmaker's critics ripped her latest post.  
Author and conservative Jacob Airey blasted AOC, tweeting, "You opposed it to get headlines and cost your district countless jobs. You should resign in disgrace."
In another tweet, Airey added, "You don't deserve an apology, you should resign in disgrace."
Investor Taylor Morgan wrote, "Wait. You prevented jobs from coming to NY. Then when the government causes a recession because of uncontrolled printing and spending and companies do layoffs, you take an 'I told you so' victory lap? This type of grift is exactly what's wrong with Washington."
Journalist and Grabien.com founder Tom Elliott tweeted, "Virginians have thousands of Amazon jobs that NYers don't thanks to you."
The Twitter account for Job Creators Network rebuked AOC, tweeting, "Virginia still gained thousands of good jobs that your district lost out on. Not exactly time for a victory lap. (And is Arlington 'suffering'? Take a quick trip across the river and visit their good schools and clean parks to see.)"
"Founders Fund" Vice President Mike Solana said, "Amazon is moving 8,000 workers into a series of buildings it just constructed at the site, and — while navigating an economic downturn congress has facilitated — still intends to hire 25,000 by 2030. this woman is a fraud, and a liar."
The Daily Wire's Frank Fleming added, "Is she claiming she foresaw they would have huge layoffs? That was her argument back then? People make fun of AOC for being dumb, but she's more dishonest than she is dumb."
And anti-woke YouTube content creator "TheQuartering" called AOC's boast "an Olympic level cope."