NFL Super Wild Card Weekend odds: Lines for every playoff matchup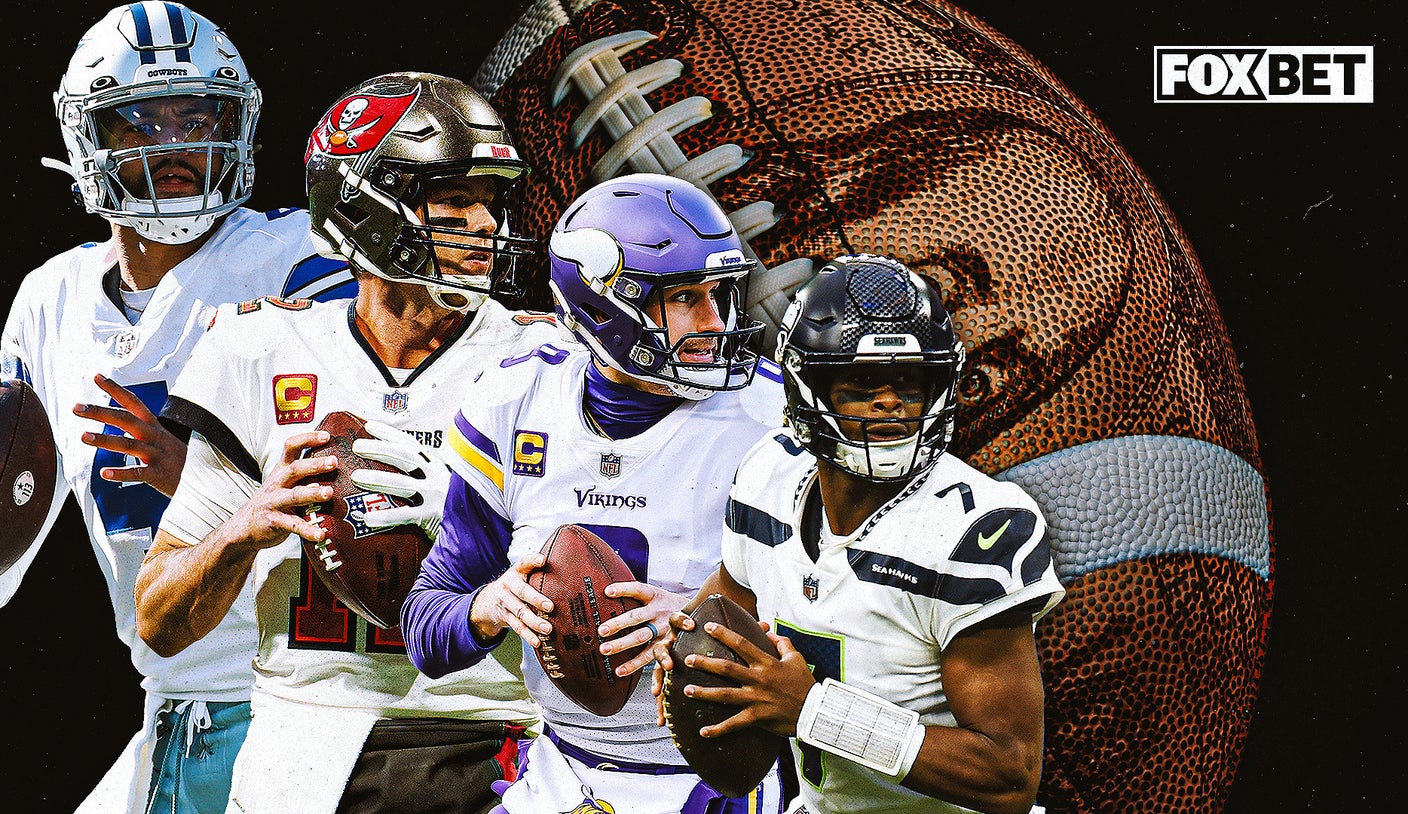 The NFL playoffs are finally here!
Top-seeded Philadelphia Eagles and Kansas City Chiefs, both 14-3, get a well-deserved weekend off as the NFL Super Wild Card Weekend will be held this upcoming Saturday through Monday.
And there's an intriguing first-round matchup as the Dallas Cowboys play on the road against Tom Brady and the Tampa Bay Buccaneers on Monday. The Cowboys are seeking their sixth Super Bowl title but their first since the 1995 season. Brady is after his eighth Super Bowl title.
From a betting perspective, the Bills are the largest favorites for the opening weekend of the playoffs. Here's everything you need to know about the NFL odds for Super Wild Card Weekend — the point spread, moneyline and total Over/Under and experts picks (odds via FOX Bet).
RELATED: Behind the scenes with FOX's NFL crew
All times ET
SATURDAY'S GAMES
No. 7 Seattle Seahawks (9-8) at No. 2 San Francisco 49ers (13-4), 4:35 p.m., FOX and FOX Sports App
Point spread: 49ers -9.5 (49ers favored to win by more than 9.5 points, otherwise Seahawks cover)
Moneyline: 49ers -500 favorites to win (bet $10 to win $12 total); Seahawks +300 underdogs to win (bet $10 to win $40 total)
Total scoring Over/Under: 42.5 points scored by both teams combined
The Seahawks, with an assist from the Detroit Lions (who eliminated Aaron Rodgers and the Green Bay Packers), were the final team to wrap up a playoff berth.
Quarterback Geno Smith and the Seahawks were the surprise team of the first half of the season, bolting to a 6-3 record. Seattle slumped by losing five of its next six games but rebounded to close out the regular season with two wins. The Seahawks are in the postseason for the first time since the 2020 season.
Quick: Name the hottest team entering the playoffs. It's the 49ers, who are on a 10-game winning streak and won the NFC West Division for the first time since 2019.
The 49ers have thrived despite losing their top two quarterbacks to injuries and relying on rookie Brock Purdy, the final pick of the NFL Draft.
With injuries at the skill positions, San Francisco pulled off a blockbuster trade for Carolina's versatile running back Christian McCaffrey in October. The 49ers started that win streak in the second game after the trade.
McCaffrey finished third in the NFL in yards from scrimmage (1,139 rushing, 741 receiving). He led NFL running backs in receiving yards.
Don't forget about San Francisco's defense. Defensive end Nick Bosa and the 49ers allowed the fewest points per game this season (16.3). 
RELATED: How to Bet Seahawks-49ers
Pick via FOX Sports Betting Analyst Jason McIntyre:
They've met two times this season, and the 49ers rolled in both games by a combined 48-20. 
Seattle only got into the red zone twice against the 49ers defense. Seattle got lucky to sneak into the playoffs, as Geno Smith didn't play well down the stretch, with multiple interception games at home against the Rams and Panthers. This will be his first playoff start (same for Brock Purdy of the 49ers) but you have to give a massive edge to the 49ers offense, which shredded Seattle for 6.2 yards per play last month in Seattle. And that was without Deebo Samuel (he's back). 
The Seahawks struggle to defend tight ends (George Kittle had two TDs in the last meeting), and they'll also be without their leading tackler Jordyn Brooks, the 2020 first-round pick who is out for the season. 
Seattle's path to keeping this close is perhaps blitzing Purdy heavily and hope he makes mistakes, and then deploying a move-the-chains offense with Tyler Lockett (16 catches for 175 yards in two meetings) and then pray Kenneth Walker can find room against the No. 2 rushing defense in the NFL.
If you must bet the 49ers here, just know you're paying a premium as they enter on a 10-game win streak and have covered seven of eight. Since 2001, teams that enter the playoffs on a 10+ game winning streak, they're 2-13 against the spread. 
PICK: 49ers (-9.5 at FOX Bet) to win by more than 9.5 points
Pick via Gambling Analyst Sam Panayotovich:
This line feels a little steep.
San Francisco closed as a 3-point favorite at Seattle a month ago and now the Niners are laying double digits (currently 9.5) with a rookie quarterback? I can't wrap my head around that adjustment and feel like oddsmakers are putting way too much stock into Brock Purdy's white-hot ascension.
The postseason is still a different monster.
I've got the Niners coming out of the NFC so I'm obviously high on their potential, but I'm also not willing to lay this many points with a team that's won 10 straight games. You're paying such a high premium on San Francisco in the ever-important third meeting between these two squads.
Give me all those points with Pete Carroll's feisty club.
PICK: Seahawks (+10 at FOX Bet at time of pick) to loser by fewer than 10 points (or win outright)
What does Aaron Rodgers' future look like with the Green Bay Packers?
FOX Sports NFL analyst Greg Jennings joins Colin Cowherd on The Herd to discuss Aaron Rodgers' future with the Green Bay Packers in 2023.
No. 5 Los Angeles Chargers (10-7) at No. 4 Jacksonville Jaguars (9-8), 8:15 p.m., NBC
Point spread: Chargers -2.5 (Chargers favored to win by more than 2.5 points, otherwise Jaguars cover)
Moneyline: Chargers -138 favorites to win (bet $10 to win $17.25 total); Jaguars +110 underdogs to win (bet $10 to win $21 total)
Total scoring Over/Under: 47.5 points scored by both teams combined
The Jaguars shook off a five-game losing streak to win their last five regular-season games and six of their last seven to claim the AFC South Division title. Six of Jacksonville's losses this season were by one score.
It's a rare playoff berth for Jacksonville, which last appeared in the postseason after the 2017 season. Before that, the Jaguars' previous playoff appearance came after the 2007 season.
The Chargers will be looking to avenge the 38-10 home loss to the Jaguars on Sept. 25. Their last four losses were all by one score.
Los Angeles is in the postseason for the first time since the 2018 season. A four-game win streak starting Dec. 1 helped push the Bolts into the postseason. Quarterback Justin Herbert finished second in the NFL in passing yards (4,739).
RELATED: How to bet Chargers-Jaguars
Pick via FOX Sports Betting Analyst Jason McIntyre:
Rematch of a Week 3 game that should have zero bearing on how you bet this one. Yes, Jacksonville won 38-10 at SoFI Stadium. But the spot was horrible for the Chargers as they were coming off a grueling loss to the rival Chiefs, and QB Justin Herbert was nursing injured ribs and played terribly. 
Possession receiver Keenan Allen did not play. During the game, the Chargers lost star tackle Rashawn Slater and edge rusher Joey Bosa, and the team was rattled. They came out of halftime looking crestfallen and were blown out in the second half. 
Jacksonville's 30th-ranked pass defense will struggle to contain Justin Herbert, as this is a huge step-up in class from the QBs they've faced in the last six games.
If you're looking at props, Keenan Allen might be your guy. Jacksonville's slot corner is Tre Herndon, who was undrafted and graded out as 101st out of 104 corners at the position.
PICK: Chargers pick'em
What should Bears do with the No. 1 pick of the 2023 NFL Draft?
The Houston Texans were in line to clinch the No. 1 pick of the 2023 NFL Draft, but the Chicago Bears are on the clock instead.
SUNDAY'S GAMES
No. 7 Miami Dolphins (9-8) at No. 2 Buffalo Bills (13-3), 1:05 p.m., CBS
Point spread: Bills -13.5 (Bills favored to win by more than 13.5 points, otherwise Dolphins cover)
Moneyline: Bills -1000 favorites to win (bet $10 to win $11 total); Dolphins +550 underdogs to win (bet $10 to win $65 total)
Total scoring Over/Under: 44.5 points scored by both teams combined
The AFC East rivals tee it up in the first round after the teams split during the regular season. Miami won 21-19 in Week 3, and Buffalo won 32-29 in Week 15. The Dolphins lead the all-time series, which dates to 1966, 62-55-1, but the Bills have won eight of the past nine.
The Dolphins are beaten up heading into the postseason. Starting quarterback Tua Tagovailoa (concussion protocol) and backup Teddy Bridgewater (knee) are injured.
Miami snapped a five-game losing skid to win the regular-season finale and qualify for the playoffs.
The Bills enter on a seven-game win streak after a two-game skid dropped their record to 6-3. Buffalo had scored 32 or more points in its last three games.
RELATED: How to bet Dolphins-Bills
Pick via FOX Sports Betting Analyst Jason McIntyre:
When the Bills hosted the Dolphins just a few weeks ago, Buffalo was -7. That was against Tua Tagovailoa on the third game of a three-game road trip. The market is telling you that Tua will not being playing and (hopefully?) Teddy Bridgewater will be under center. If it's Skylar Thompson, the Dolphins can forget it. 
Bridgewater may offer some hope, but he's appeared significantly in three games this season, with losses as a starter against Minnesota and New England, and he was shaky in relief in Cincinnati.
Oddly enough, the last time Miami made the playoffs, was in January 2016 when Ryan Tannehill got them there, but was injured, and Matt Moore started. The Dolphins lost, 30-12. 
Temperatures are expected to be in the high 20s or low 30s Sunday, and there's no precipitation in the forecast. Josh Allen was tied for second in the NFL with 14 interceptions, and has not looked particularly sharp since the elbow injury. But can Miami's defense put up much resistance? 
PICK: Bills (-9 at FOX Bet at time of pick) to win by more than 9 points
Dak Prescott's turnover bug continues in Cowboys 26-6 loss vs. Commanders
Dak Prescott continues to struggle, and Colin Cowherd explains how this proves Dak is a 'B' quarterback.
No. 6 New York Giants (9-7-1) at No. 3 Minnesota Vikings (13-4), 4:40 p.m., FOX and FOX Sports App
Point spread: Vikings -3 (Vikings favored to win by more than 3 points, otherwise Giants cover)
Moneyline: Vikings -154 favorites to win (bet $10 to win $16.49 total); Giants +120 underdogs to win (bet $10 to win $22 total)
Total scoring Over/Under: 48 points scored by both teams combined
There shouldn't be many surprises when New York and Minnesota meet for the second time in three weeks. The Vikings beat the Giants 27-24 on Greg Joseph's career-best 61-yard field goal on Christmas Eve.
The Vikings lead the all-time series 18-12, winning the past four contests.
The Giants sat all but three starters, and the Vikings pulled some of their starters at halftime last week.
Quarterback Daniel Jones had a breakout season, posting career-bests in passing yards (3,205), rushing yards (708), rushing touchdowns (seven) and completion percentage (67.2) and a career-low five interceptions.
New York should be bolstered by the return of safety Xavier McKinney and cornerback Adoree' Jackson, who both missed the first contest against the Vikings.
Minnesota won 13 games, but only two wins – in the season opener and in the finale – were by more than one score. And get this – the Vikings went 13-4 but gave up more points (427) than they scored (424).
The Giants need to find a way to do something few teams did this season – stop Minnesota receiver Justin Jefferson, the favorite target of QB Kirk Cousins. Jefferson had 12 catches for 133 yards and a touchdown in the first meeting.
RELATED: How to bet Giants-Vikings
Pick via Gambling Analyst Sam Panayotovich:
The Giants made us a lot of bread this year.
New York (13-4 against the spread) was the best NFL team against the spread and the old adage says that good teams win and great teams cover. Big Blue also flew way over their season win total, which was Over/Under 6.5 at FOX Bet.
But sometimes you gotta know when to flip.
Minnesota finished with a 13-4 record and most bettors still think they're phonies. Are the Vikings good enough to win a Super Bowl? Probably not. But can they dispatch Daniel Jones and an average Giants' offense in the raucous Death Star? Absolutely.
Remember, these two teams met in the regular season in late December and the Vikings closed as a 4.5-point home favorite. So you can now buy even lower on a team that nobody respects to essentially hold serve at home.
Count me in.
PICK: Vikings (-3 at FOX Bet) to win by more than 3 points
Will Jets HC Robert Saleh survive NFL Black Monday?
Craig Carton takes a look at different head coaches around the league who's team's struggled to make an impact this season, and decided if they could be on the chopping block.
No. 6 Baltimore Ravens (10-7) at No. 3 Cincinnati Bengals (12-4), 8:15 p.m., NBC
Point spread: Bengals -8.5 (Bengals favored to win by more than 8.5 points, otherwise Ravens cover)
Moneyline: Bengals -400 favorites to win (bet $10 to win $12.50 total); Ravens +280 underdogs to win (bet $10 to win $38 total)
Total scoring Over/Under: 40.5 points scored by both teams combined
Due to the playoff seeding procedure, the Ravens and Bengals will meet after playing Sunday in Cincinnati. The Bengals won that game 27-16, but Baltimore rested several key players and started its third-string quarterback.
The Ravens and Bengals have one of the most even rivalries in the NFL, with Baltimore winning 28 times, Cincinnati 26 times. They have split the past six meetings.
All eyes are on Ravens quarterback Lamar Jackson, who sat out the final five games with a knee injury. An official injury report will be released Wednesday. Including the game the 2019 NFL MVP left with a knee injury, the Ravens scored 17 or fewer points in all six games.
The Bengals are out to prove last season's Super Bowl appearance wasn't a fluke. After an 0-2 start, the Bengals recovered and won their final eight games of the regular season (the Jan. 2 game against Buffalo was canceled after Bills safety Damar Hamlin collapsed on the field).
Cincinnati's offense features quarterback Joe Burrow, who finished fifth in passing yards (4,475) and tied for second in TD passes (35, a career high). 
RELATED: How to bet Ravens-Bengals
Pick via FOX Sports NFL Analyst Geoff Schwartz:
The Bengals enter the playoffs on an eight-game win streak, playing some of the best ball in the AFC. They are hosting the Ravens seven days after beating them in Week 18. And it appears the Ravens will be without Lamar Jackson and Tyler Huntley, which makes them the second playoff team to start a third–string quarterback. 
The Ravens have been without Jackson since they played the Broncos in Week 13. Since that 10-point offensive output, Baltimore has yet to score over 17 points. So I think wagering on the game Under, Ravens team total Under, and even the Bengals to cover would be fine. But I'm going to get a tad exotic for this one.
During the Bengals eight-game win streak, plus the now-canceled game against the Bills, the Bengals have scored first in seven of those nine. And when they score first, it's usually on the opening drive. They've been lethal on opening drives. I'm going to wager on that trend to continue against the Ravens.
The Ravens will be featuring more starters on defense this weekend, but I still expect the same from Joe Burrow. A straight wager on the Bengals to score first is -175. That's a tad heavy on the juice, so I'm going with the Bengals to score first and win the game, which is priced at -110.
PICK: Bengals to score first and win (-110 at FOX Bet)
Packers playoffs spoiled, Aaron Rodgers last game in GB?
Greg Jennings joins Craig Carton to talk about the low points of the game, and what the future for Aaron Rodgers looks like after this loss.
MONDAY'S GAME
No. 5 Dallas Cowboys (12-5) at No. 4 Tampa Bay Buccaneers (8-9), 8:15 p.m., ABC/ESPN
Point spread: Cowboys -2.5 (Cowboys favored to win by more than 2.5 points, otherwise Buccaneers cover)
Moneyline: Cowboys -149 favorites to win (bet $10 to win $16.71 total); Buccaneers +115 underdogs to win (bet $10 to win $21.50 total)
Total scoring Over/Under: 45.5 points scored by both teams combined
Dallas is seeking its sixth Super Bowl championship. Tom Brady is seeking his record eighth Super Bowl trophy. Only one will still be in contention for that after Monday night's showdown.
The Cowboys are playing on the road despite having four more wins than the Buccaneers, who earned the home game by winning the NFC South Division.
Dallas opened the season with a 19-3 win over Tampa Bay on Sept. 11. The Cowboys did not lose consecutive games this season and twice won four in a row.
Cowboys third-year receiver CeeDee Lamb had a breakout season with 107 catches, 1,359 yards and nine touchdowns, all career bests. He produced 67 first downs on his 107 catches.
Another breakout player was fourth-year running back Tony Pollard, who supplanted Ezekiel Elliott as Dallas' top rusher. Pollard ran for 1,007 yards and nine touchdowns (both career bests), while Elliott ran for 876 yards and 12 touchdowns.
Brady, 45, continues to defy logic and Father Time. Brady was third in the NFL in passing yards (4.694) and threw only nine interceptions, the fewest among QBs with at least 310 attempts.
Brady threw to a pair of 1,000-yard receivers in Mike Evans (1,124, six touchdowns) and Chris Godwin (1,023, three).
RELATED: How to bet Cowboys-Buccaneers
Pick via Gambling Analyst Sam Panayotovich:
I'm drinking the Tom Brady Kool-Aid.
Las Vegas bookmakers opened Dallas as a 3-point road favorite and most shops are already down to -2.5. Professional money entered the market right away on the Bucs and I expect that to continue through the weekend.
There's a very strong possibility that Dallas closes -1 or -1.5 at kickoff Monday, which, of course, will lessen the price on Tampa's moneyline.
Brady has never lost to Dallas (7-0 all-time) and fading Mike McCarthy is one of my favorite pastimes. Brady's ability to rise above playoff pressure cannot be underestimated and I expect the Bucs to play fast and throw the ball 45 times. Quick, precision throws are crucial against the Cowboys pass rush.
Don't let me down, Tom.
PICK: Buccaneers (+115 moneyline at FOX Bet) to win outright
Top stories from FOX Sports:
Download the FOX Super 6 app for your chance to win thousands of dollars on the biggest sporting events each and every week! Just make your picks, and you could win the grand prize. Download and play today!
---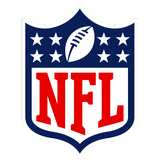 Get more from National Football League Follow your favorites to get information about games, news and more
---