Next phase of planning announced to rethink 65/70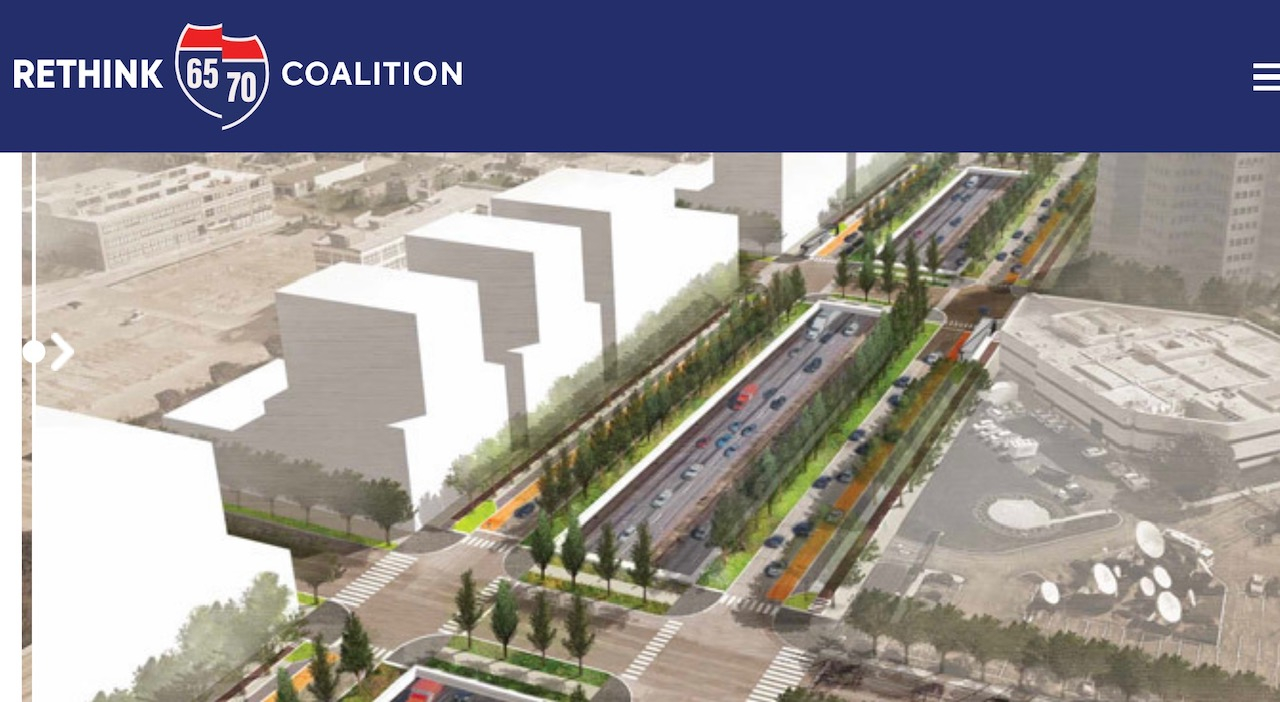 The U.S Department of Transportation has awarded funding to Indianapolis that will help the city plan the future reconstruction of the south split. The next phase is supported by $2 million to focus on the south split near Fletcher Place and Fountain Square neighborhoods.

The push to rethink the interstate split that drives through the heart of Downtown Indianapolis is years in the making. Indy Chamber has been part of the Rethink Coalition since it launched in 2017.  VP of Policy and Strategy Taylor Hughes said planning is key to infrastructure change.

"We've lived with one configuration of infrastructure in downtown Indianapolis for the last generation," Hughes said. "We've learned a lot, and we have some new ways of thinking about this."

Much of the planning focuses on a recessed interstate with development 'caps' on top of the roadway.  Those could provide opportunities for new housing, business and greenspace.

The USDOT is funding the study as part of a new program focused on revitalizing communities impacted by the legacy of infrastructure decisions.

Indianapolis's original Inner Loop highway construction in the 60's and 70's displaced thousands of residents and businesses and cut off neighborhoods.

Hughes said there's now a chance to make good.

"And take real steps to begin to reconnect and repair some of the damage that was done to communities who lived in neighborhoods that may have been displaced by this infrastructure," he said.

The destruction of communities left residents disconnected from the urban center and led to economic decline in downtown areas.

The project builds on other feasibility studies of the stretch. The process will engage community members and partners along with core organizations invested in the reconstruction, which include the city of Indianapolis, Indy Chamber, the Indiana Department of Transportation, the Rethink Coalition, Indianapolis Metropolitan Planning Organization (MPO), and Develop Indy.
"Thanks to USDOT, INDOT, and our community partners, this announcement begins a process that could have lasting benefit for generations of Indianapolis residents," Mayor Joe Hogsett said in a statement.

The $2 million grant award will be matched with $250,000 in service from the Indy Chamber and the Rethink Coalition. The city will contribute $500,000 in matching funds.

The USDOT said the initiative is one of 45 projects receiving $185 million in grant awards.