NBA's Adam Silver, former Disney executives on short list to replace Bob Iger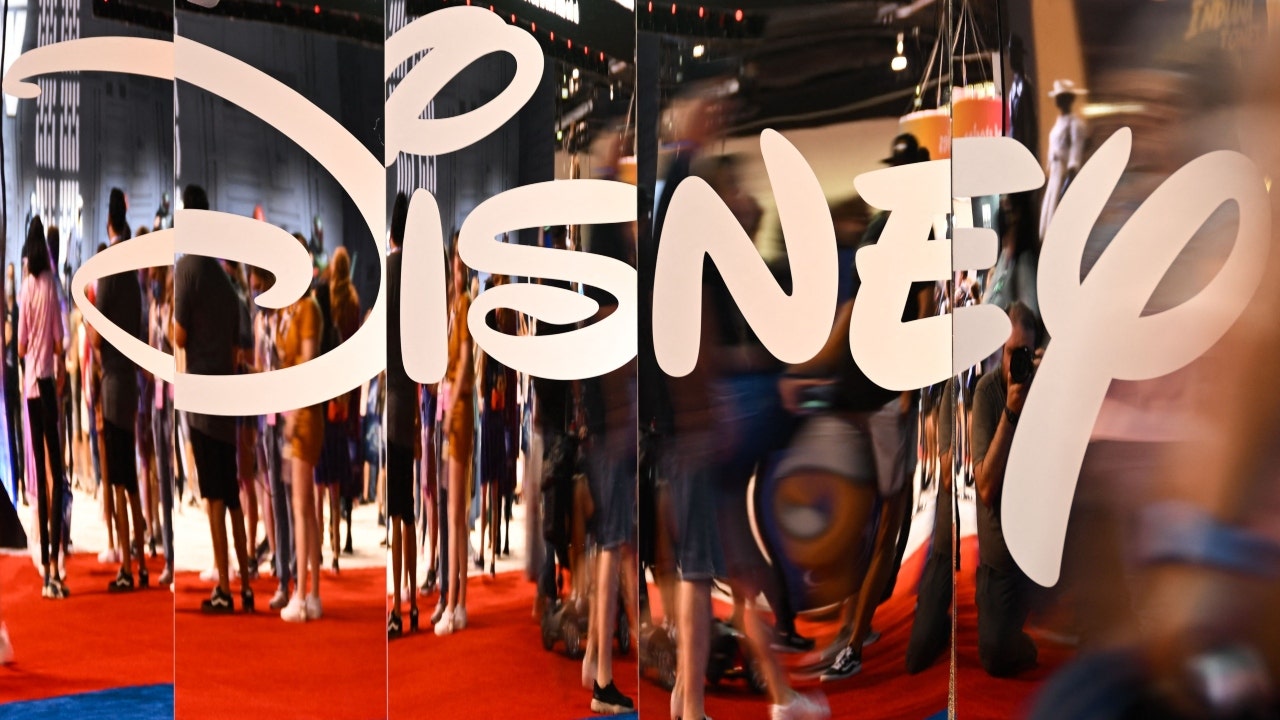 The search to replace Disney CEO Bob Iger has officially started with a short list that includes some usual suspects and one out-of-the box candidate from the world of sports, FOX Business has learned.
Adam Silver, Commissioner of the National Basketball Association, is a top candidate to replace Iger as chief executive officer, when he is set to retire in two years, according to two people with direct knowledge of the matter.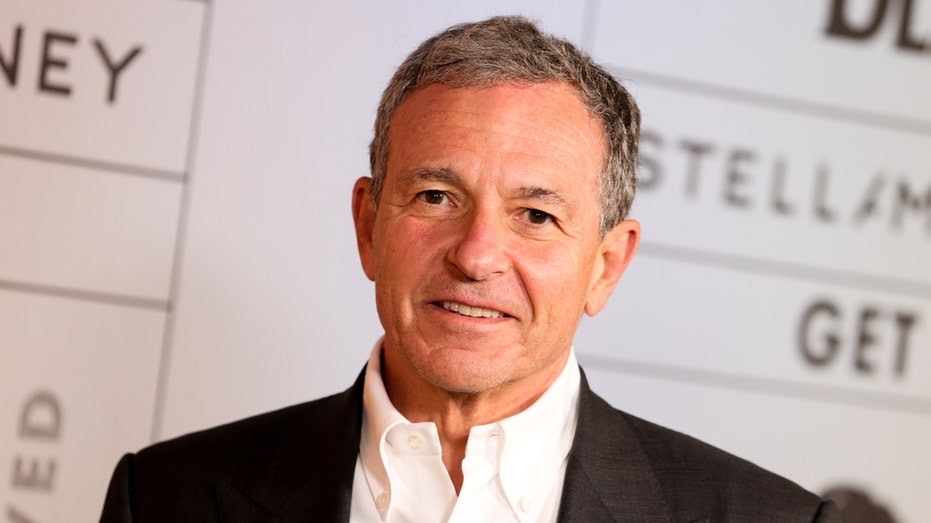 Other top candidates on the list include Dana Walden, Disney's entertainment co-chair and Kevin Mayer, a former Disney executive, CEO of short-video app TikTok and now, founder and CEO of Candle Media.
Iger, 72, is widely regarded as among the most successful media executives in the business amazing string of hit programming and record profits for investors, while expanding Disney's theme park footprint globally. 
DISNEY'S SPLASH MOUNTAIN RIDE WATER SELLS ON EBAY FOR THOUSANDS FOLLOWING CLOSURE OF BELOVED RIDE
After a 24-year stint at the House of Mouse, he retired in 2021 only to return a second time as CEO following the exit of Bob Chapek.
Chapek, also a long-time Disney executive, was ousted late last amid mounting business challenges particularly in the company's streaming strategy and an ugly political battle with Florida Governor Ron DeSantis over the state's sex-education law.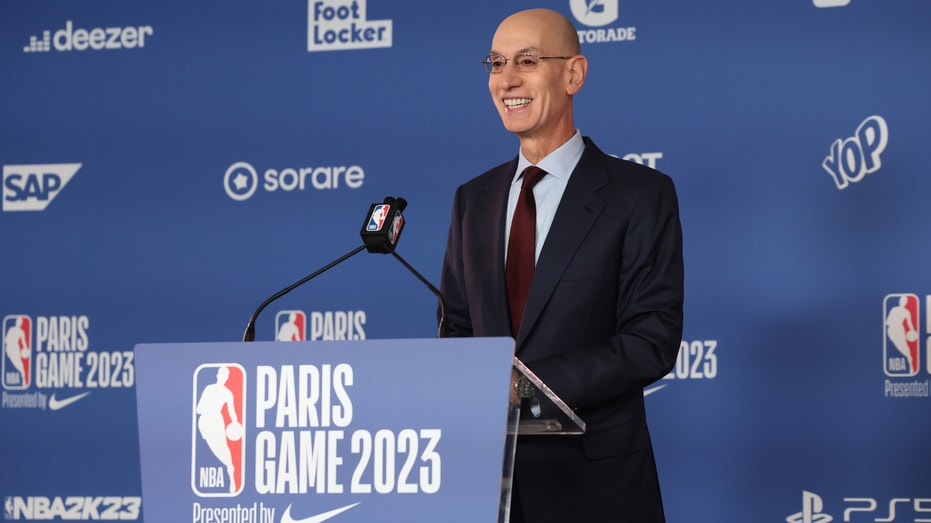 Silver, while seemingly an unlikely candidate to run the biggest media company in the world, has a long-standing relationship with both Iger and Disney. 
Silver's job as head of the NBA means he does a lot of work with ESPN, Disney's flagship cable sports network. Before becoming commissioner, Silver spent eight years as president and chief operating officer of NBA Entertainment.
SOME FAMILIES GOING INTO DEBT TO VISIT WALT DISNEY WORLD, STUDY SHOWS
A Disney spokesman declined to comment but would not deny the existence of a shortlist to replace Iger. Through the spokesman, Walden declined to comment. A spokesman for the NBA declined comment. A spokesman for Mayer didn't return calls for comment.
News of the Disney short list including Silver's inclusion was first reported Friday on Fox Business's Claman Countdown.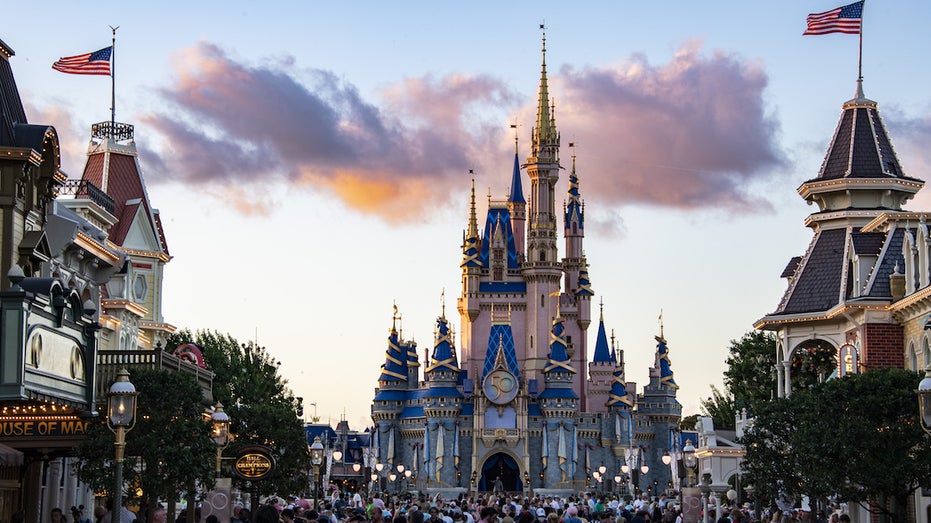 Since his return as CEO, Iger himself has been under pressure from activist investors looking to rev up Disney stock price, which has declined 24% over the past year compared to a just a 3% decline in the Standard & Poor's 500 index of large-company stocks.
Disney's business model of theme parks, and various forms of entertainment programming has struggled in recent years amid the global pandemic and the difficulty in churning steady profits through streaming video
Nelson Peltz's Trian Management which holds $900 million in Disney shares, launched a proxy battle — since disbanded — with Iger, demanding a board seat, reductions in executive compensation, cost cuts and possibly the sale of ESPN. 
DESANTIS SIGNS BILL REVOKING DISNEY'S SELF-GOVERNING POWER
Peltz ended his battle after Iger announced a vast restructuring of Disney's various businesses including layoffs, and reiterated his intention to retire in two years.
Talk of Silver's possible tapping for chairman could mean Disney will hold ESPN, its $50 billion sports network as Silver's relationship with the network is strong. 
"It's an unusual choice since Disney is usually run by people who know the entertainment industry," said an executive of a major sports franchise who spoke on the condition of anonymity."But he certainly knows Disney and Iger, so it's possible"
In running the NBA, Silver sits on top of a business that generates $10 billion in revenues annually; Disney's revenues topped $80 billion in 2022. But running a sports league takes a deft management hand, given the various political pressures involved, dealing with the various personalities who own the teams, as well as the entertainment side of the game.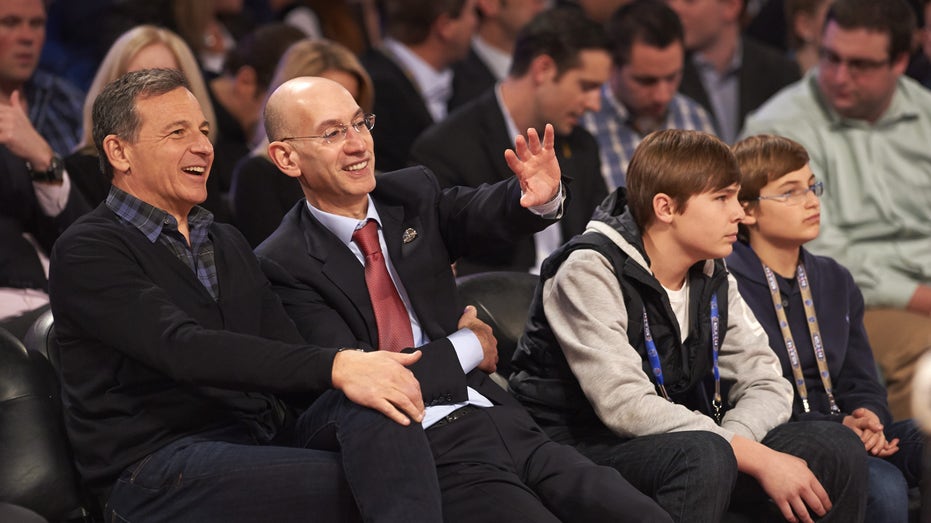 Under Silver the NBA's has increased profitability, earning the majority of its money through selling the rights to its games to networks, selling its merchandise and of course, ticket sales. 
The league has expanded in place like Communist China, which has been controversial but also profitable. 
DESANTIS WARNS ESG MOVEMENT DRIVEN BY 'WOKE' CORPORATE CEO BULLIES IN NEW BOOK
Silver is said to have taken a key role in banishing the Los Angeles Clippers owner Donald Sterling from the league following racist comments.
It is unclear if any of the candidates have the inside track on Iger's job, and other candidates may emerge. 
People inside Disney tell Fox Business that other possible internal contenders include Alan Bergman, the other co-chair of entertainment, Josh D'Amaro, chairman of parks and resorts, and Jimmy Pitaro, president of ESPN.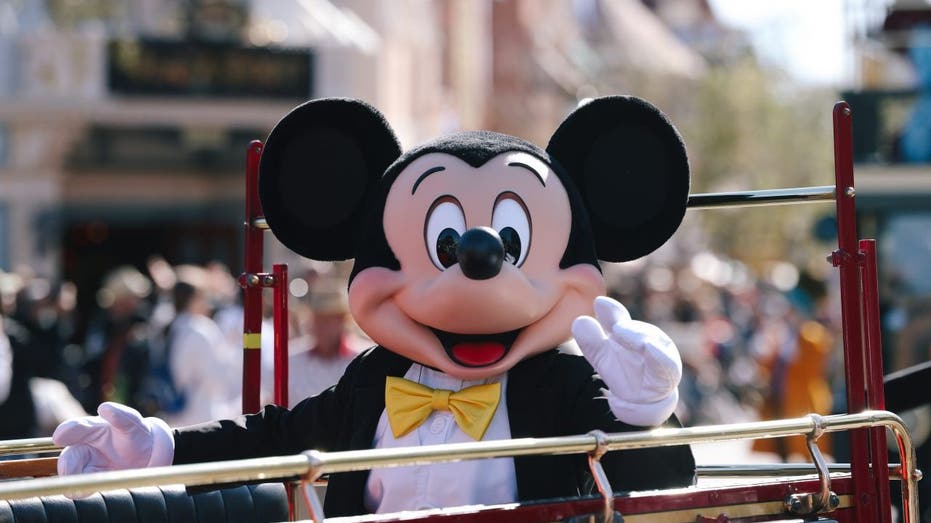 But at least for now, Silver, Mayer and Walden appear to have the strongest hands in the Iger replacement race. 
Mayer, for his part, was Disney's former chairman of its direct-to-consumer business. He is a long-time media executive who was responsible for launching Disney +, ESPN+ and Hulu + during his tenure at the company. 
He left Disney to become CEO of TikTok and the chief operating officer of its China based holding company ByteDance in May 2020.
Just a few months later he abruptly resigned from the short-video app company as it came under pressure from the Trump Administration to sever ties with the China-based Bytedance over espionage concerns. 
He now owns and runs Candle Media, a media company that Disney has been rumored to be interested in buying.
GET FOX BUSINESS ON THE GO BY CLICKING HERE
Walden, meanwhile, has vast experience in media and entertainment including 25 years at 21st Century Fox. She was CEO of Fox Television Group, which was once affiliated with Fox Business before its sale to Disney in 2019. 
During Walden's tenure, Fox won hundreds of Emmys, and numerous other awards.