Meet February's top horse racing tipsters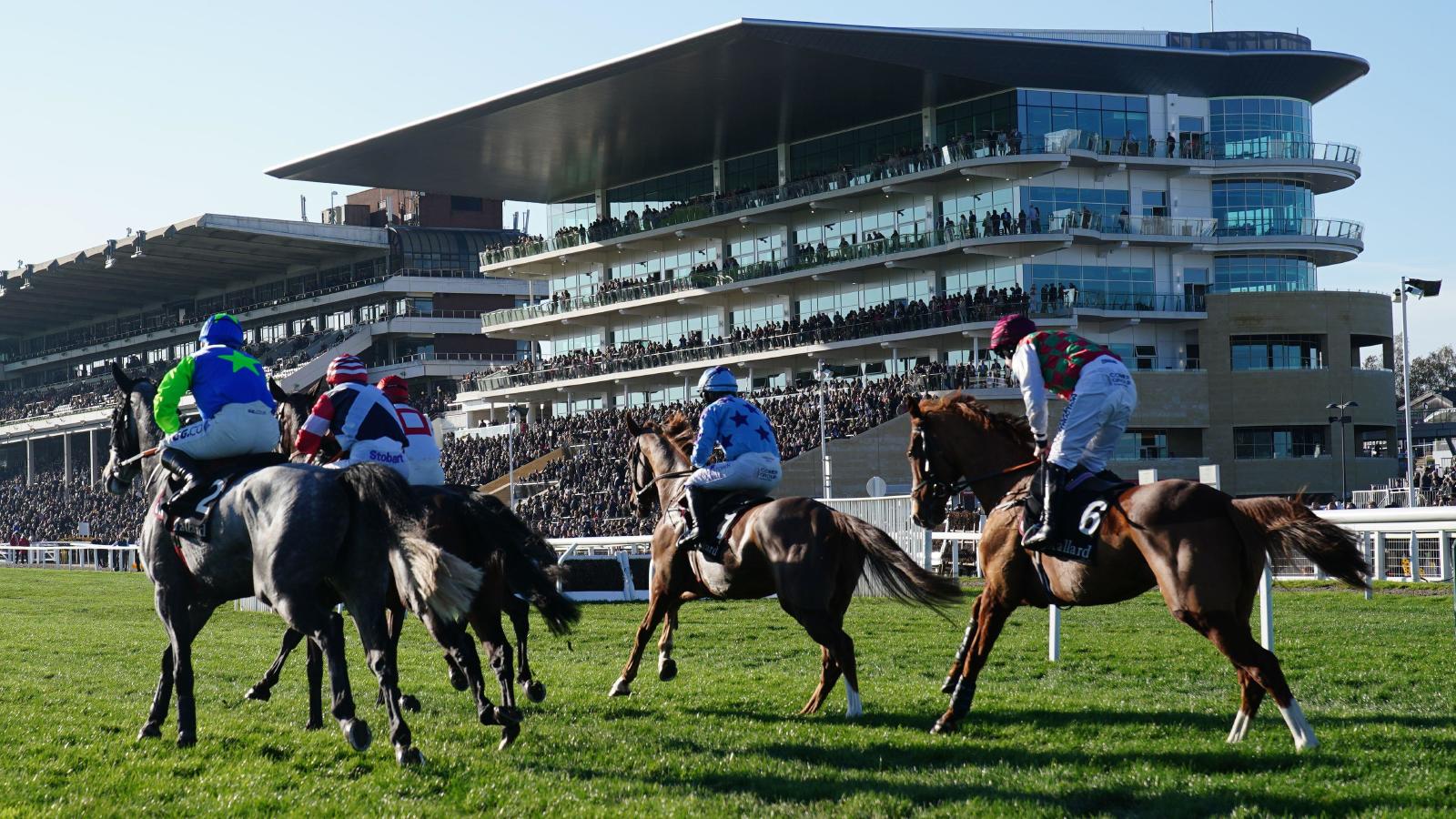 Another month has flown by, which means it's already time to present Tipstrr's Best Horse Racing Tipsters for February, all of whom have enjoyed some stellar returns from their diverse range of horse racing betting strategies.
169 tips, 33.9% ROI, £1146 profit
Top winner: Robyndeglory 22/1 plus 3 x 20/1
We kick off our top ten with NM Racing Tips , who kicked off his service with nine straight profitable months a year ago, and has just bounced back impressively from an uncharacteristic dip in form. 
His 13 winners from 169 tips might seem a paltry win rate at first glance, but a further 51 each-way places at average advised odds of 10/1 elevates that strike rate to an impressive 39% and play an important part of this tipster' high-tariff strategy.
22 tips, 46.2% ROI, £203 profit
After coming eighth in January's rankings, Won Racing Tip supplies just one daily nap selection that is cherry-picked from its more prolific parent service, Read Between The Lines. 
By definition, such a minimal selective output makes winners difficult to pick out, but a 40/1 winner in December and a 66/1 shot in January were followed by Zanza landing the Denham Chase at 30/1 to contribute to three bumper months on the spin.
86 tips, 55.3% ROI,
£950 profit
Top winners: Zanza 30/1, Forever Dreaming 18/1
A change in approach has brought rich rewards for Each Way Value Tips, whose increased output from one daily tip to three or four per day has coincided (and perhaps caused) a steep spike in his profit lines.
His 15 winners from 86 selections included tasty 30/1 and 18/1 shots and equated to a more than reasonable 19% win rate, but when you factor in a further 25 each-way places, then you are looking at a hefty 46% strike rate that took his monthly profits close to the £1K mark.
110 tips, 55.9% ROI,
£1230 profit
Top winner: Max Dynamo 16/1 plus 3 x 14/1
The high-odds each-way service 365 Tips has featured regularly on our monthly leaderboards since he first graced the Tipstrr platform back in October 2019, and indded finished third in January. 
A high-tariff approach that walks that tightrope between risk and reward often falls the way of reward, and with 14 winners all priced between 8/1 and 16/1, it's easy to see where how he added February's £1200 profit to the £1500 he made the previous month.

224 tips, 70.1% ROI, £3138 profit
Top winners: San Pedro 10/1 + 5 winners in Lucky 31
You might not find any huge prices among RockBonsai121 's 51 winners last month, but that is not the premise upon which this service is built. 
Average advised odds hover around the 5/1 mark, which offers realistic hopes of success when combining those selections into various accumulators and exotic bets. 
Most notable of these was an each-way Lucky 31 comprising five winners priced at 11/2, 4/1, 9/4, 2/1 and 5/4, which combined to produce the bulk of February's juicy £3K profit.
69 tips, 60.3% ROI, £832 profit
Top winners: Zanza 30/1, Not Staying Long 25/1
No prizes for guessing that

BigOddsValue
prefers to focus his expertise on identifying overpriced value from the lower regions of the betting market.
BOV was one of several of our February's contenders to pick out 30/1 shot Zanza, and he backed that up with other successes at mouthwatering prices of 25/1, 20/1, 18/1 and 16/1, not to mention a further 10 each-way frame finishers to keep the profit line climbing ever steeper.
148 tips, 60.9% ROI,
£1801 profit
Top winners: Robyndeglory, Shantou Moon, Doors Break 25/1
Anyone who doesn't recognise the name

Underdog Racing Tips
can't have been on the Tipstrr site very long, because this each-way specialist has been gracing these monthly rankings with relentless regularity since first launching back in October 2019.
Three 25/1 winners gives a flavour of what this high-tariff service can produce, and a further nine successes married nicely with 28 each-way places to produce an over 28% strike rate and over £1800 in monthly gains.

150 tips, 70.1% ROI, £2282 profit
Top winners: Bnurnish 7/1, Kingston Joy 6/1
Combining lower-yielding singles into more lucrative accumulators is not to everyone's taste, and indeed is frowned upon by some betting purists, but the tipster service of the aptly-named

BigAcca
has managed to convert that strategy into consistent long-term profits.
A steady flow of single winners is enough to whet the appetite, boosted by those occasional multiple bet winners, and despite some inevitable monthly drawdowns, the overall long-term trend continues to be in the right direction.
75 tips, 78.3% ROI, Profit: £704 profit
Top winners: Zanza 30/1, Forever Dreaming 16/1
Our runner-up for February is

HorseForACourse
, who is no stranger to our podium positions, having struck gold on several occasions since first appearing on Tipstrr when racing resumed after the first Covid lockdown in June 2020.
February's moderate output of 45 selections was rewarded with seven winners that are made all the more impressive by the fact that he recommends on-the-nose bets at average odds exceeding 10/1.
Those winners included the popular 30/1 shot Zanza plus a timely 16/1 shot on the last day of the month – and news just in, H4AC has already landed a mouthwatering 40/1 shot (King Otto) to kickstart March in the same profitable direction.

59 Tips, 116.6% ROI, £1,375 profit
Top winners: Aucunrisque 14/1, Sabbathical 14/1
And so on to February's Best Horse Racing Tipster, and we're happy to see

Statometer
go one better than the runner-up spot he occupied in January (90% ROI, £1238 profit).
His diverse mix of race-winner, each-way and exotic combination bets provides a varied service that has just completed five straight profitable months, culminating in February's best-yet 116% yield.
He supplemented those two 14/1 shots with 15 other successes from 59 selections, including two at 12/1 and 10/1, while another 9/1 winner with his first tip of March suggests that this rich vein of form is far from over.
What a Month!
So another month of tasty profits has been enjoyed by anyone following our high-quality shortlist of horse racing tipsters. 
Our top ten accrued over
£12.5K in winnings to level £20 stakes, and indeed, the top four alone would have earned more than
£8K in clear profit for anyone who backed all of their selections throughout February.
Well done again to

Statometer
for heading such a high-quality field, and we also recognise the efforts of the many other services who might not have made the frame this month, but who nevertheless remain a valued part of our ever-expanding Tipstrr community.
You can discover even more great tipsters by visiting Tipstrr's dedicated horse racing page
All profits calculated to £20 level stakes