Lufthansa stock lifts off on signal of still-robust travel demand (OTCMKTS:DLAKY)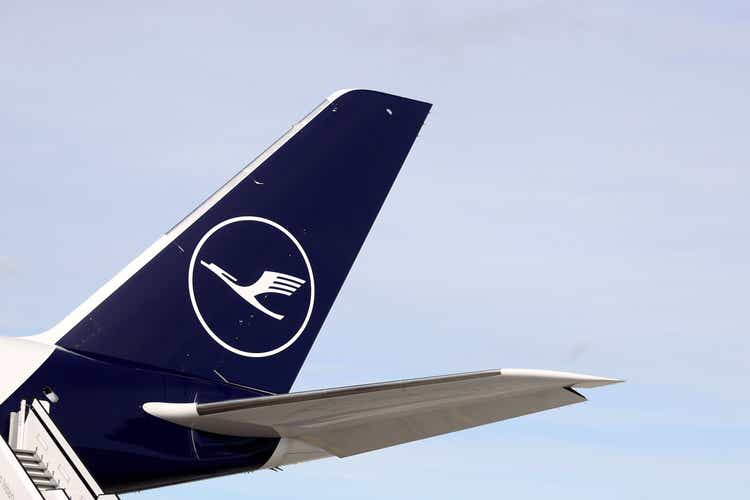 Deutsche Lufthansa (OTCQX:DLAKY) stock ripped higher on Friday after reporting strong results to close 2022 and forecasting further strength into 2023.
The German carrier said that revenue "almost doubled to €33B" in 2022, bolstered by record performance in the Lufthansa Cargo and Lufthansa Technik businesses. Passenger booking also remained strong despite growing macro headwinds, especially in Europe. The carrier said that booking momentum "remains strong at high average yields" as over 102M passengers were welcomed onboard aircraft in 2022. That figure was up over 100% from 47M in 2021.
"Lufthansa is back. In just one year, we have achieved an unprecedented financial turnaround," CEO Carsten Spohr said. "Demand for air travel remains high in 2023. We are investing billions in new fuel-efficient and state-of-the-art aircraft. With innovative services, a new premium cabin on board, and new digital tools, we want to remain the quality and innovation leader in our industry."
Moving forward into 2023, the airline expects capacity to increase to around 85 to 90% of pre-pandemic levels. That will be offset partially by an expected decline in revenue in the logistics business due to the normalization of the airfreight market.
Elsewhere, the airline said that it "continues to evaluate the sale of non-core assets" including AirPlus and the LSG catering service. Management said that "preparations for a possible partial divestiture of Lufthansa Technik are proceeding according to plan" as discussions with potential acquirers are currently underway.
Frankfurt-listed shares of the airline group rose over 5% in the European afternoon session.
Read more on the company's latest aircraft purchase.