Knicks' Dolan Resigned From NBA Board Committee Positions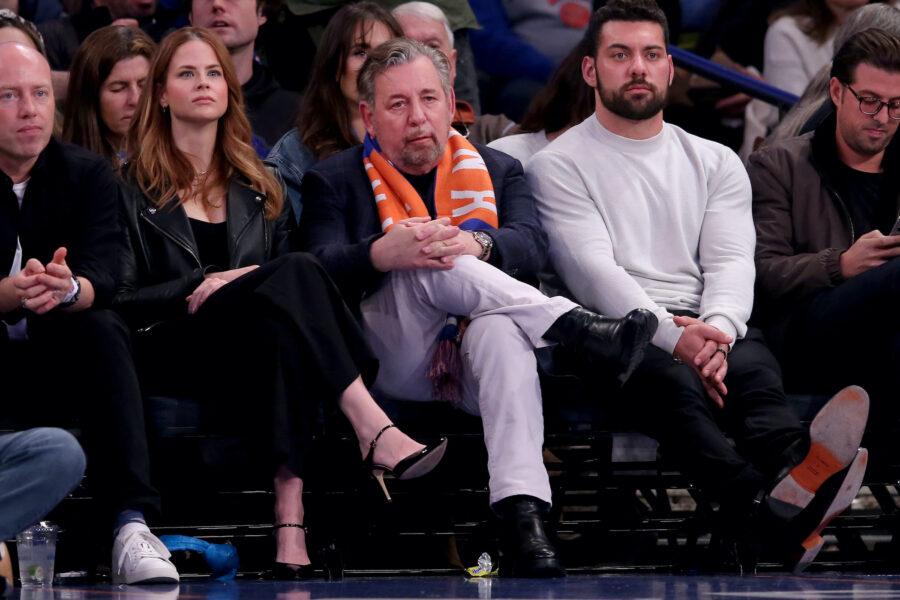 Knicks owner James Dolan stepped down from his positions on the NBA Board of Governors' advisory/finance committee and media committee several months ago, reports Adrian Wojnarowski of ESPN. Dolan also informed the league at that time that he no longer intends to attend Board of Governors meetings.
"Given all that has occurred lately, I have come to the conclusion that the NBA neither needs nor wants my opinion," Dolan wrote in a July memo to commissioner Adam Silver and the league's other 29 team owners, per Wojnarowski.
"My hope is that the Knicks will be treated equally and fairly as all other NBA teams," Dolan stated. "… As you know, I am very busy with all my duties at MSG family of companies. I need to apply my time where I can be most productive."
As Wojnarowski explains, Dolan has been "increasingly critical" of both Silver and the NBA on several issues. Notably, sources tell ESPN, he has expressed dissatisfaction with elements of the league's revenue sharing system, which requires high-earning teams like the Knicks to share their revenues with smaller-market teams.
Since resigning from his Board of Governors committee positions, Dolan and the Knicks launched a lawsuit against the Raptors seeking more than $10MM in damages over an issue that would typically be arbitrated by the NBA. The suit, which alleges that a former team employee illegally took files with him to his new position in Toronto, accused Silver of bias due to his friendship with Raptors chairman Larry Tanenbaum and Tanenbaum's position as chairman of the Board of Governors.
Although Knicks general counsel Jamaal Lesane is now representing the franchise at Board of Governors meetings in place of Dolan, the Knicks owner didn't give up his voting power, according to Wojnarowski.
As Woj points out, the Knicks have been the lone dissenter in two recent votes that otherwise would have been unanimous — Dolan voted against approving the sale of the majority share of the Hornets to Rick Schnall and Gabe Plotkin; he also voted against WNBA expansion to San Francisco.
While ESPN's report may not provide a full picture of everything going on behind the scenes here, Dolan's recent actions – including those dissenting votes and his claim that the league "neither needs nor wants my opinion" – suggest he's staging a passive-aggressive protest against the NBA due to his unhappiness about certain policies. That wouldn't be out of character for a team owner who has a reputation for pettiness.