Kang stays cool in rain to lead Women's World Championship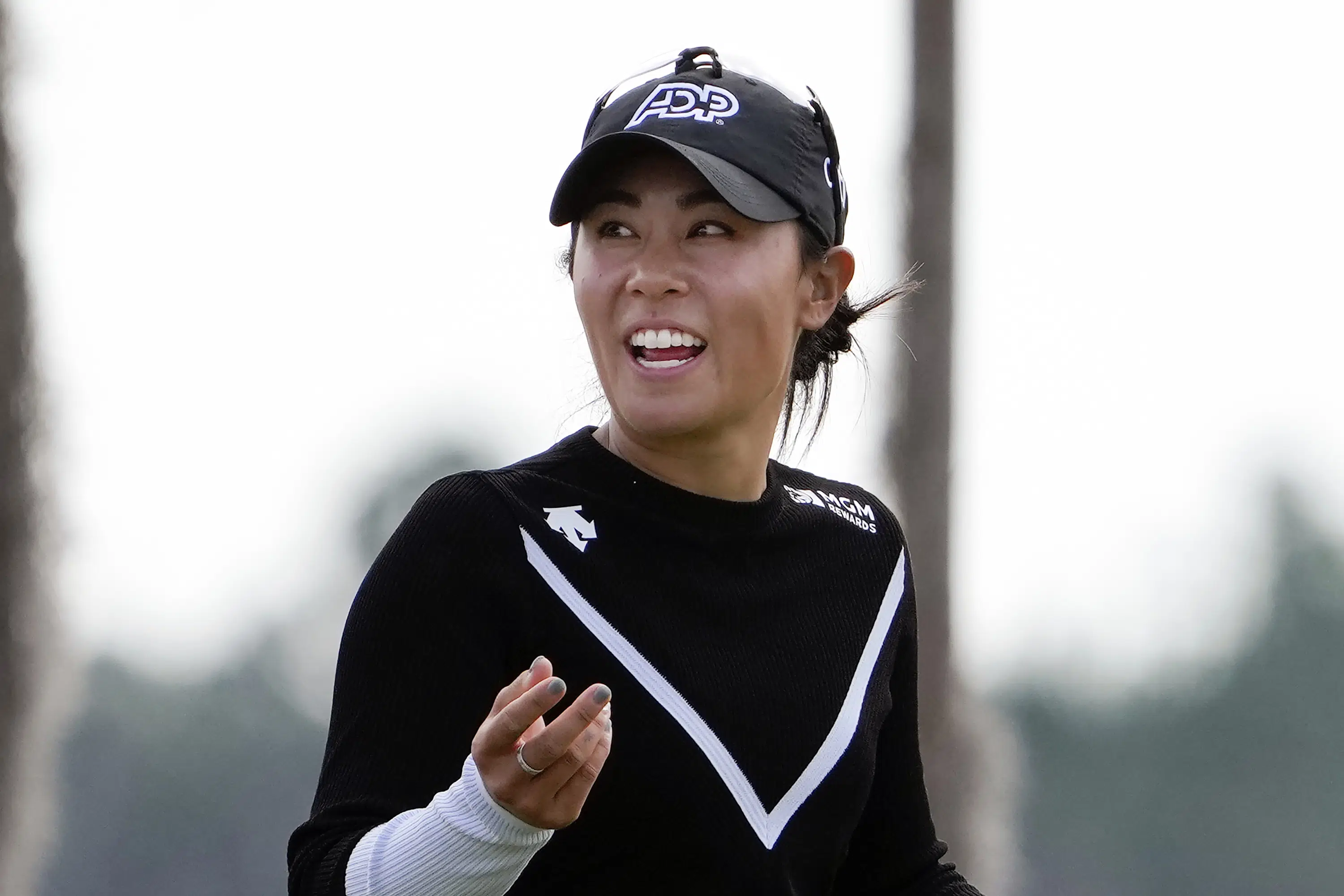 SINGAPORE (AP) — Danielle Kang avoided distractions during a rain-soaked day and shot a 9-under 63 Friday for a one-shot lead after the second round of the Women's World Championship in Singapore.
Kang opened with a 71 for a 10-under 134 total after two rounds.
Allisen Corpuz (65), Hyo Joo Kim (67) and first-round leader Elizabeth Szokol (71) were a shot back at the Sentosa Golf Club. Szokol opened on Thursday with a 64.
Three others, including American player Nelly Korda, were another shot back at 8-under 136.
The round was suspended by heavy rainfall, but it didn't faze Kang.
"I actually don't mind weather delays that much because I feel I just have time to chill. I feel less rushed," Kang said.
"But my caddie was really helpful in the rain," she added. "I told him he had magic towels. I don't know what was happening, but the grip was fully soaked when it went in the bag, and every time he handed me the club, it was completely dry. So it was pretty incredible."
Corpuz sounded the same theme and said she was "trying to stay patient today, especially with all the weather delays."
The serenity paid off on No. 8 with an eagle-3.
"Managed to roll that putt in and just got some momentum going into the back nine," Corpuz said, "and got a few birdies on the back nine as well."
___
AP golf: https://apnews.com/hub/golf and https://twitter.com/AP_Sports