Jordan Spieth to replace Rory McIlroy on PGA Tour board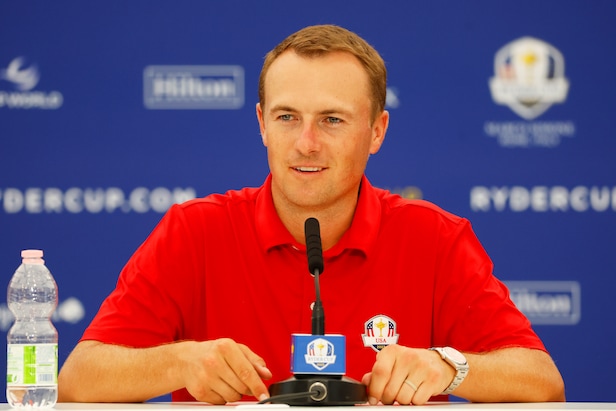 Jordan Spieth has been elected to replace Rory McIlroy's vacated spot on the PGA Tour's policy board.
Spieth, 30, has previously served on the board, both as a representative on the player advisory council and as a player director. PGA Tour commissioner Jay Monahan notified membership that Spieth will join Tiger Woods, Patrick Cantlay, Webb Simpson, Peter Malnati and Charley Hoffman for the rest of McIlroy's term, which ends after 2024.
The news comes a week after McIlroy's surprise resignation from the board and amid the tour's discussions with Saudi Arabia's Public Investment Fund. Monahan addressed his membership in a memo last week asserting the tour's conversations with PIF remain ongoing despite rumors that they may be falling apart. "Progress has been deliberate given the complex nature of the potential agreement, and we will keep you apprised of the progress, with continued input and direction from your player directors and player advisor Colin Neville," Monahan wrote.
McIlroy served as the de facto face of the PGA Tour in its battle with LIV Golf over the past two years. Along with Tiger Woods, he spearheaded a player-led initiative in the summer of 2022 that restructured and saved the tour from further player exodus. McIlroy admitted that putting himself out there in the game's civil war took an emotional and physical toll, a toll McIroy said he was still reckoning with this year. Explaining his decision resign to reporters last week at the DP World Tour's season finale, McIlroy said, "It just got to the point where I couldn't fit it all in."
"I'm thinking as we go into the next year, as I try to get ramped up for Augusta and all those tournaments, I just can't see me putting the time the energy into it," McIlroy said in Dubai. "If I feel like I'm not prepared going into those meetings then it is better off if someone else takes my place, who is able to put the time and energy into it.
"There's only so many hours in the day and so many days in the week and I've got a lot going on in my life right now. Between trying to be a world-class golfer and a good husband and a good father. I've got a growing investment that's taking up more of my time."