Here's What to Know About Airplane Turbulence Getting Worse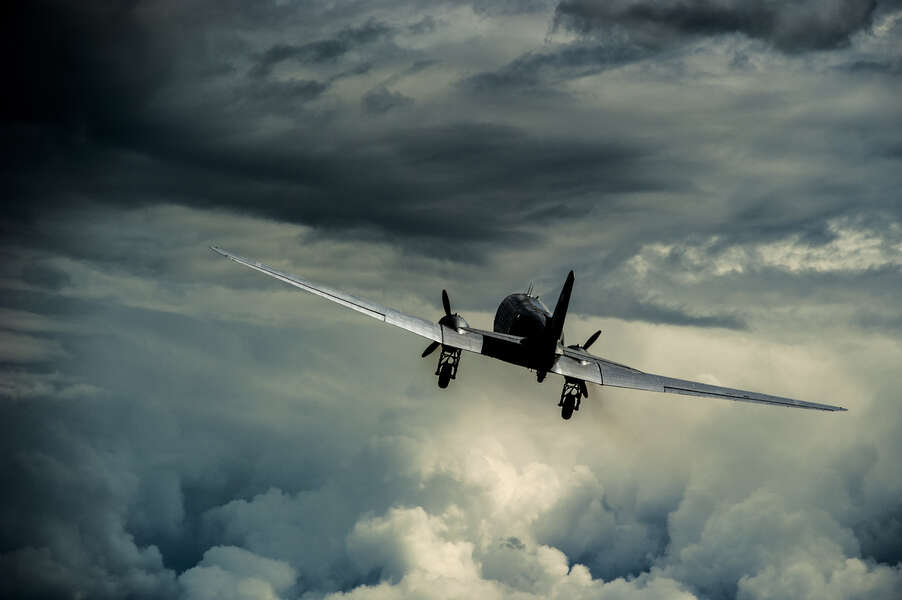 Turbulence is getting worse. Don't believe me? Just two stories from the past week illustrate the increasing severity. On February 27, seven passengers on a Lufthansa flight were hospitalized after experiencing severe turbulence on a flight from Austin, Texas to Frankfurt, Germany, only 90 minutes after takeoff. The plane was grounded at Washington Dulles, where passengers (including actor Matthew McConaughey, randomly) were rebooked on flights. Just days later on March 2, 20 people were reported injured on a flight from Germany to Mauritius, according to CBS News.
I don't intend to terrify you or exacerbate any existing flying anxieties—but sticking one's head in the ground won't stop turbulence from affecting you in the future. Here's what to know about turbulence getting worse in 2023.
What causes airplane turbulence?
What's most important to know is that the only way to reduce the likelihood of experiencing extreme turbulence is to stop and reverse the destruction of our climate. Scientists say that climate change is the cause of the increasingly frequent and severe turbulence passengers are experiencing.
"Typically, on a transatlantic flight, you might expect 10 minutes of turbulence. I think that in a few decades this may increase to 20 minutes or to half an hour," Paul Williams, a professor of atmospheric science, told CNN. "The seat belt sign will be switched on a lot more, unfortunately for passengers."
There are multiple causes of turbulence, including "atmospheric pressure, jet streams, air around mountains, cold or warm weather fronts or thunderstorms," according to the FAA. A common cause for some of these changes include convective weather, which happens when air is heated by the Earth, and then rises. This basically causes the air to move vertically, as you can see in the exhibit below. As the Earth's temperature continues to rise, there will be more convective weather, which in turn will cause more turbulence. (Travel reporting: come for the anxiety, stay for the science.)
CBC News reports that turbulence comes in light, moderate, and severe intensities. Light turbulence will occur when the plane rises and drops within three feet. Moderate turbulence accounts for a range of 10 to 20 feet. Severe turbulence applies to times when the plane is rising and dropping up to nearly 100 feet.
What can you do to prepare for turbulence?
In the absence of immediate action to prevent the Earth's temperature from rising any further, travelers are going to have to adapt to the (literal) changing environment while airborne. This means following some of the most basic flight safety rules: keep your seatbelt on when indicated, properly store your baggage and loose items, and try to stay in your seat as much as possible while in the air. Because turbulence can sometimes occur unexpectedly in clear skies, a good rule of thumb is to keep your seatbelt on whenever you are in your seat. If you are traveling with a child under the age of two, make sure to use an approved child safety seat.
In regards to emotional preparedness for turbulence, I suggest downloading a soothing podcast and packing some dramamine for any motion sickness.