Here are the top Massachusetts highway projects coming in 2024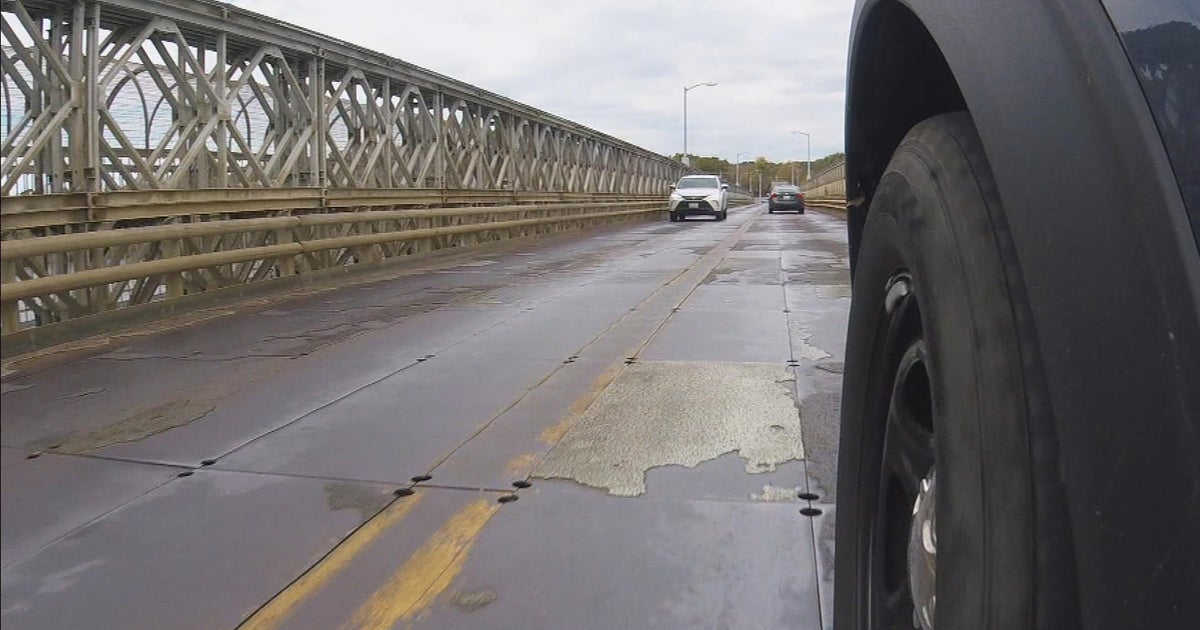 BOSTON – Massachusetts will be getting more money from the federal government next year for much-needed improvements to roads and bridges in the state.
The Infrastructure Law, signed three years ago, will bring $61 billion to all 50 states in 2024.
"We have roughly about a $2 billion a year capital program right now," said MassDOT Highway Administrator Jonathan Gulliver. "That's up significantly from a few years ago."
"These are projects that would not have otherwise necessarily gotten done except for the fact we have this increased level of funding," Gulliver told WBZ-TV.
The top three projects the state plans to start with the money in 2024 are replacing the Rourke Bridge in Lowell, improving Broadway in Lynn and updating the "X" intersection in Springfield.
Rourke Bridge in Lowell
Gulliver calls the Rourke Bridge replacement MassDOT's mega project for 2024. The temporary bridge, recently featured on WBZ-TV, has now become a permanent fixture in Lowell for 40 years.
"This one is probably one of the ones that you can look at and say this new infrastructure funding really made a difference. This is a project that we've had on our books for years, but because of the cost and the size of it, we had not been able to really get it off the ground," Gulliver told WBZ.
The Rourke Bridge project will cost about $200 million.
"We're replacing that with a new permanent bridge that really is deserving of the community. That's going to be bid out this year and it's going to be constructed over the next few years," Gulliver said.
Broadway in Lynn
In Lynn, Broadway will get improved intersections, sidewalks and curb lines.
"We are replacing some of the existing infrastructure with updated infrastructure, like more modern traffic signals," he told WBZ.
X intersection in Springfield
Out in western Massachusetts, the "X" intersection in Springfield will also get some major changes.
"It's going to improve the alignments really make it safer for people who are using that roadway, no matter what their mode of use is, whether they're walking, biking, or driving," Gulliver said.
MassDOT looks at proposed projects based on need and whether or not a state road meets modern standards. They also take local input into account working with regional planning programs.
To submit feedback, you can fill out a form on the agency's website.