FitsAir announces integration with Mastercard to strengthen payment infrastructure – Business News | Daily Mirror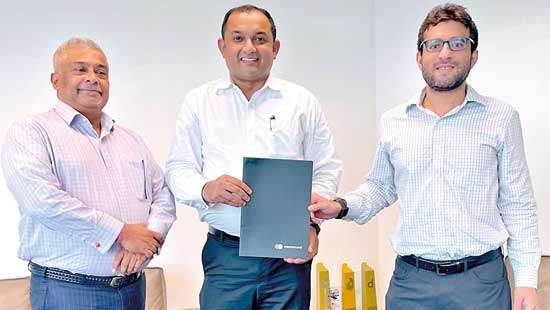 ---
Mastercard Sri Lanka and Maldives Country Manager Sandun Hapugoda (second from left) and Executive Director at FitsAir, Ammar Kassim exchange an agreement to strengthen the airline's payment infrastructure through the Mastercard Payment Gateway Services (MPGS) platform. Vikas Varma, Chief Operating Officer, South Asia Mastercard was also present
FitsAir, Sri Lanka's first privately owned international airline has announced its partnership with Mastercard involving integration with the Mastercard Payment Gateway Services (MPGS) platform to strengthen its payment infrastructure.
Mastercard Payment Gateway Services platform enables merchants to accept both local and international payments, strengthening their ability to compete in the market. Through this partnership, FitsAir will be able to process payments in multiple currencies and secure international bookings from various regions, thereby expanding its footprint and customer base.  
With advanced encryption techniques and fraud prevention measures, MPGS will safeguard FitsAir and its customers from unauthorized access and fraudulent activities, leading to stronger customer trust and higher digital payments adoption. 
Ammar Kassim, Executive Director, FitsAir said, "With Mastercard Payment Gateway Services, we can provide customers a single service that enables payments globally and supports our expansion into new markets. Our collaboration with Mastercard will strengthen our mission of offering affordable and convenient air travel options and becoming a key player in Sri Lanka's aviation sector."
Sandun Hapugoda, Country Manager – Sri Lanka, Mastercard, said, "In an era where travellers increasingly prefer digital payment methods, it is crucial to offer them a service that is secure and reliable. Mastercard Payment Gateway Services incorporates advanced technology that elevates the overall payment experience for both merchants and their customers. Mastercard is thrilled to partner with FitsAir and help the company in achieving its 
expansion goals."