Experiences at Annual Entertainment and Marketing Exchange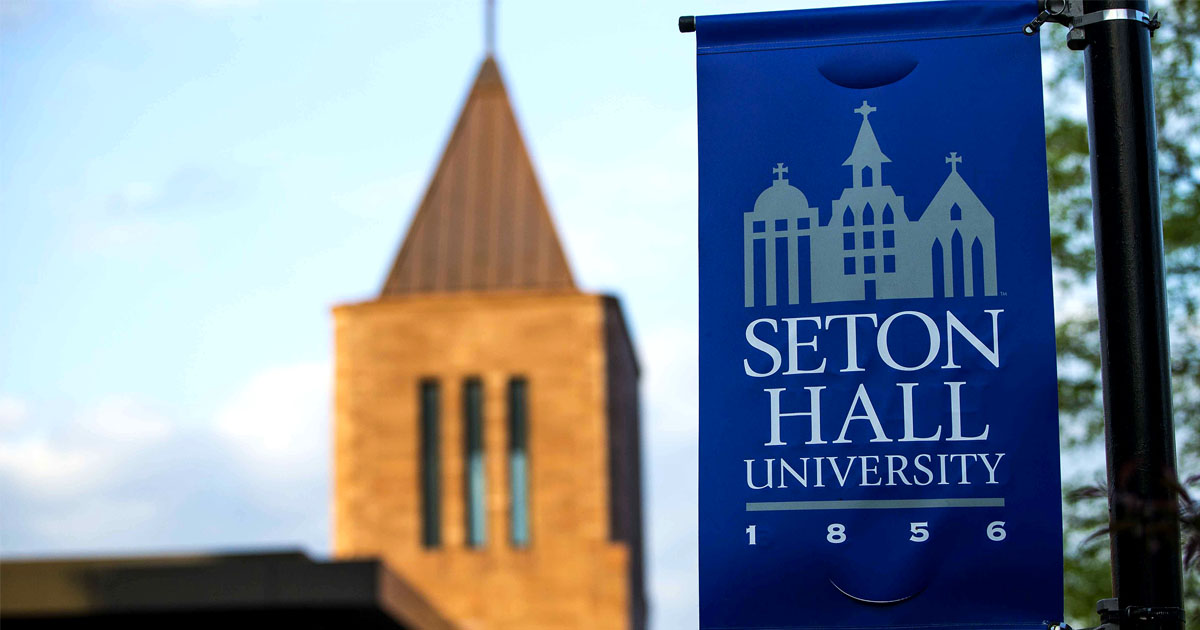 The Seton Hall men's basketball team's first game of the season was held at Prudential
Center on November 6th. Before the 70-59 win against St. Peter's University, there
was excitement amongst students, alumni, and industry professionals at the Annual
Entertainment & Marketing Network Exchange.
On the ride to the Prudential Center, students shared their enthusiasm for the event
and discussed what they were looking forward to getting from the experience. Hanna
Tulli, a junior marketing major as well as a player on Seton Hall's volleyball team
explained, "The entertainment industry and sports industry play a huge role in my
life as a student athlete. Overall, the marketing world is interesting to me. It is
communicative and has many creative outlets. I am excited to get to my foot in the
door and learn new things."
Many students came in with friends to the event so they could watch the opening game
together as well as attend the event together. Jessica Piacentino and Grace Iannacone,
both sophomore marketing majors, attended the event together. Jessica, who is also
a graphic design minor, commented, "I am really interested in getting into the advertising
industry and discovering the more creative aspects of it. I want to meet people actively
working in the creative field who have the same interests as I do and learn from them."
Grace, who minors in visual and sound media, shared her motivations for attending
the event saying, "I have always been interested in the music industry since I have
been performing for a while and the business side became compelling. I want to be
able to show the world what performers have to offer and share their voices. This
event will provide some insight into how people."
The Annual Entertainment & Marketing Network Exchange also motivated students with
media-centered majors and interests to attend. One of which was Farnsworth Hendrickson,
a junior film focused visual and sound media major. "As I approach the midpoint of
my junior year, I really want to make connections and expand what I know about the
film and entertainment industries. I really want to get to know what steps they took
to get to where they are today and what their motivations were."  said Hendrickson
on what he wanted to learn.
The event gave students the opportunity to connect with professionals and Seton Hall
alumni while eating game day favorites like sliders and nachos. For two hours, representatives
of companies such as MacMillan Learning, USA Sport Group, and the Major League Baseball
Network spoke with students about internship opportunities, provided career advice,
and shared stories of their daily lives at work. After students got to speak with
various attendees, everyone was able to sit and watch the game together in a reserved
section.
For more networking opportunities, resources, and events students can browse the Career
Center website, Engage page, and Instagram. 
Categories:
Business