Dropped an earbud? Here's how you can track its location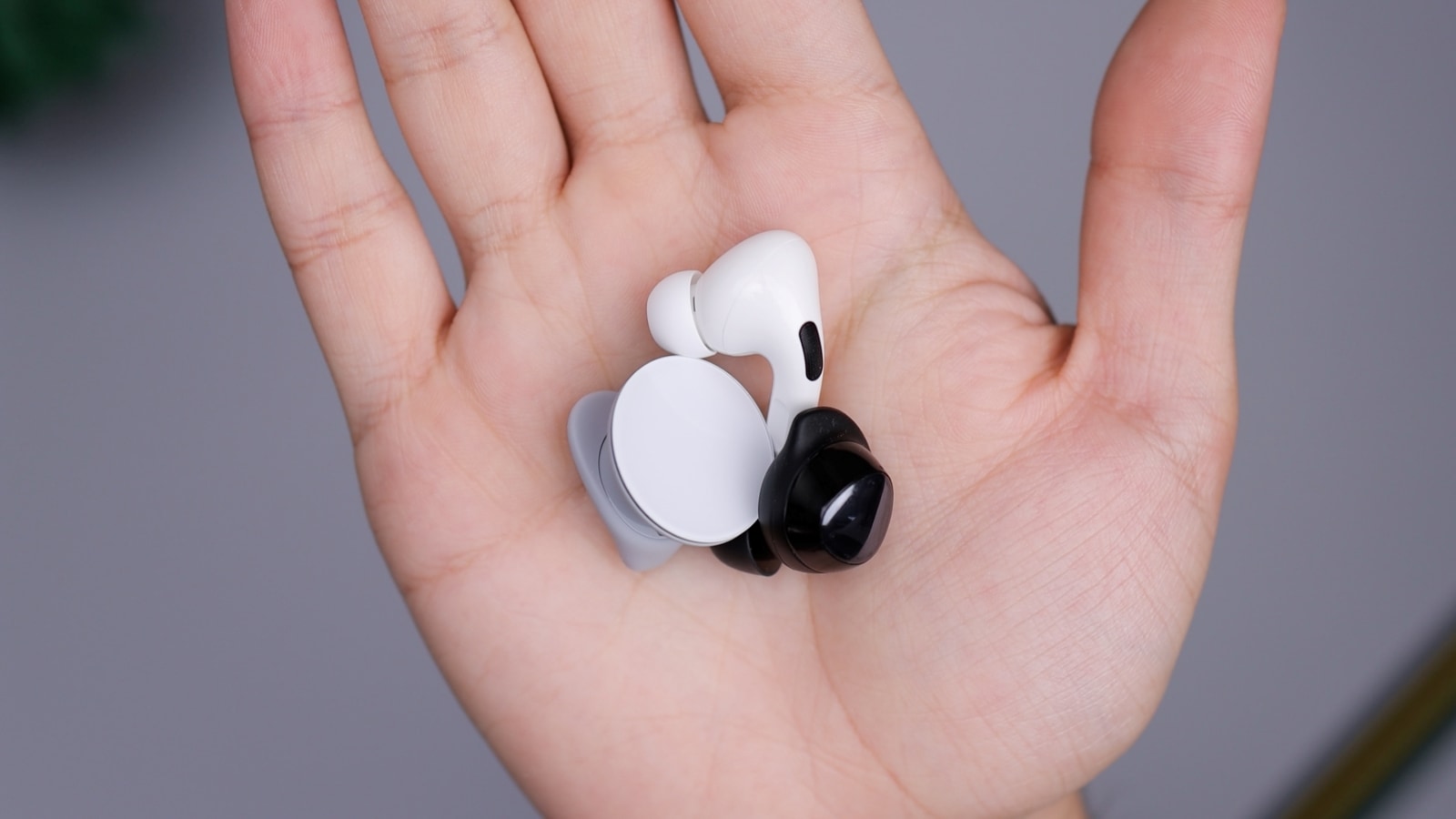 True wireless earbuds have become an indispensable audio accessory for many people – with their professional look, great sound quality, and lack of pesky connecting wires, they are the perfect on-the-go listening device. However, their wire-free design also means they can easily be dropped and lost, even from something like a strong gust of wind.
Thankfully, brands like Samsung and Apple bundle their earbuds with sophisticated software that lets you track your earbuds' location even when they're not connected to your phone. Read on to learn how you can easily track down your lost earbuds.
How to track your lost Samsung Galaxy earbuds
Samsung provides a robust tracking system by combining their Galaxy Wearables application with SmartThings Find. As long as your earbuds have some battery left and were recently connected to your phone, you can use Galaxy Wearables to track them.
Simply open the Galaxy Wearables app, tap "Find My Earbuds", then hit "Start". This will trigger an audible beeping from your earbuds to help guide you to their location. For newer Buds models tightly integrated with SmartThings, tapping "Find My Earbuds" will launch the SmartThings Find app and display your buds' last recorded location on a map. You can then select "Ring" to trigger the beeping, or "Navigate" to get turn-by-turn walking directions from Google Maps leading you to their location.
To prevent losing your earbuds again, open SmartThings Find, select your Buds model under "Devices", choose "Find Device", scroll down and enable "Notify when left behind". This will alert you if you stray too far from your earbuds.

How to track your lost Apple AirPods
Apple's Find My application provides similar tracking to Galaxy Wearables, with the added benefit of tapping into the Find My network – an extensive mesh of hundreds of millions of Apple devices that can detect Bluetooth signals from lost AirPods and relay their location back to you. This unique network tracking feature works even when your AirPods are offline – something that other brands do not offer at the moment.
If you misplaced your AirPods, open the Find My app and select your AirPods under the "Devices" section. Choose left, right, or case depending on what specific component you lost. The app will display their last known location on a map. Select "Play Sound" to trigger an audible tone from your AirPods to pinpoint their location. If they are far away, choose "Get Directions" to launch Apple Maps and provide walking directions to the AirPods.
As a last resort if your AirPods remain lost, you can mark them as lost in Find My to activate Apple's unique tracking network. Swipe up on your AirPods entry, choose "Mark as Lost", then "Activate". Follow the on-screen prompts to enter your contact information so anyone who finds your AirPods can return them.
How to track any other lost earbuds or headphones
For any other brand, you can leverage Google's integrated Find My Device system in Android. Simply install the Find My Device app from the Play Store, open it, select your earbud device, and tap on its entry. This will reveal its last recorded location prior to losing connectivity. You can also get directions to this location.