Caught on camera: Flash mob ransacks Nike store, steal $12,000 worth of clothing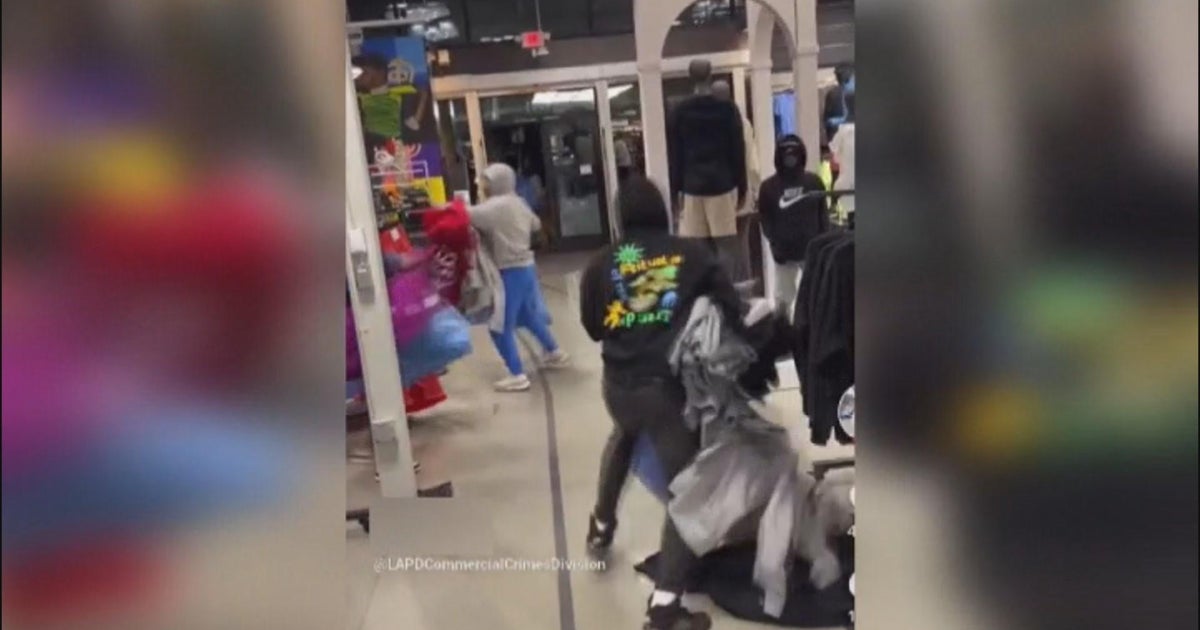 Police need help locating a flash mob that ransacked a Watts Nike store, making off with $12,000 worth of clothing.
The robbery happened on Sunday evening when the 17 suspects arrived in the 9800 block of South Alameda Street, according to the Los Angeles Police Department. The group consisted of four girls and 13 boys between the ages of 15 and 20 years old, all wearing medical masks or some material covering their faces.
The flash mob moved through the Nike store undisturbed as they cleared shelves filled with shoes and ripped clothing off the racks before stuffing them into large blue bags. Bystanders filmed the ordeal, chastizing the robbers as they pilfered through the retailer. 
The suspects ran, one of whom appeared to skip, out of the store once they filled their bags. Investigators said they jumped into a tan Infiniti four-door, a gray Kia SUV, a white Honda, a Kia four-door and a black Audi. LAPD officers said that this is not the first time the shop has been robbed. Store employees believe the same group is responsible for the robberies. 
One of the suspects wore a distinct hoodie with a bonsai tree logo and the words "Ritual of the Spirit."
Authorities asked anyone with information to contact Detective Juan Campos at (213) 486-6958 or via email 31480@LAPD.Online. 
Anonymous tips can be submitted to Crime Stoppers at (800) 222-8477 or through its website.
Thanks for reading CBS NEWS.
Create your free account or log in
for more features.