'Anything Is Possible': Dwayne Johnson's Resurfaced Golf Commitment Leaves the Golf World Divided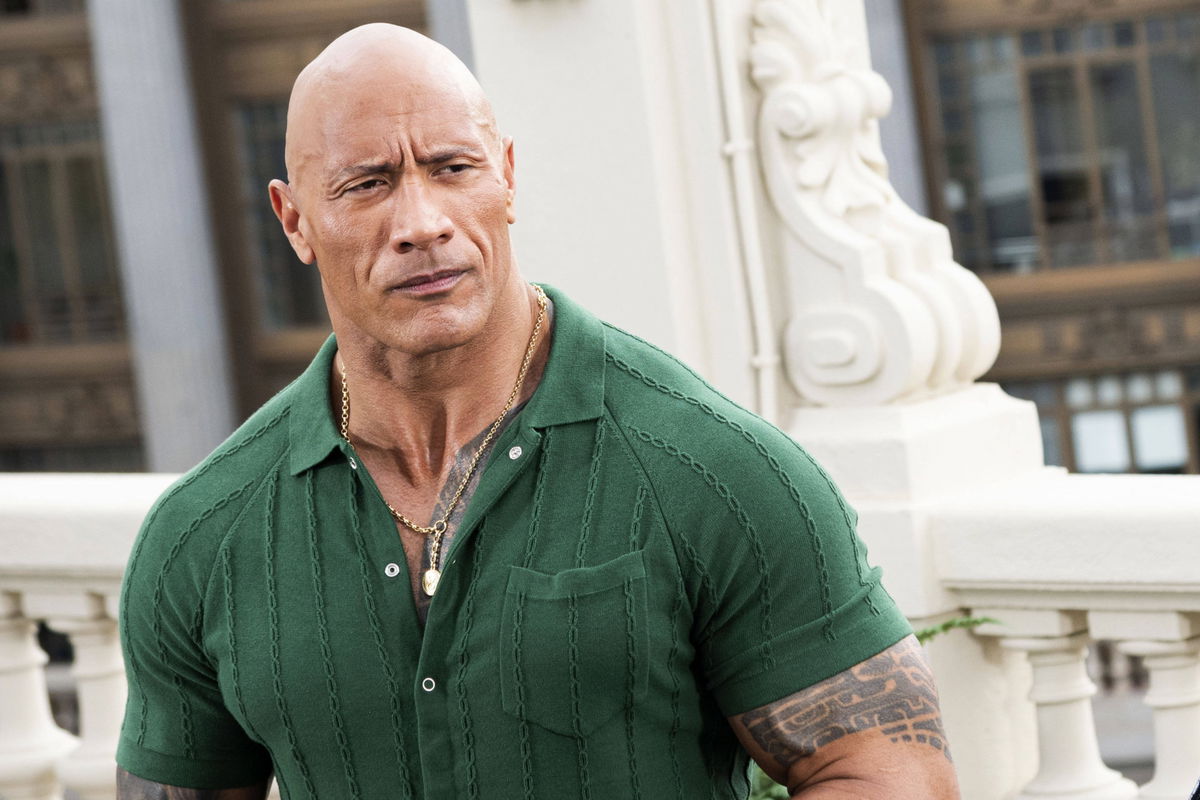 Dwayne Johnson has rocked the world of wrestling and Hollywood, but he is also quite a good fit for golf. He likes playing the sport, and in 2017 he shot his longest drive. One might think that it is old news, which is true. But his milestone in golf resurfaced when the Instagram handle of Zire Golf posted his photo with the commitment he made years ago. The fans have reacted to it. Were they impressed or not? Can Black Adam become the king of golf too?
ADVERTISEMENT
Article continues below this ad
Does Dwayne Johnson have great potential for golf?
In March 2017, "The Rock" posted his picture, making a swing at a golf ball. In the caption, he specified his drive distance and made a promise. He wrote, "The world record longest drive is 515 yards set in 1974. My drive here measured an estimated 490 yards by the scientists holding the rulers." The new face of the DC world then put a funny spin on it and said, "I failed math when I was a kid, but I think that's kinda close. One fun day I will break the world record."
ADVERTISEMENT
Article continues below this ad
Zire Golf, known for its hilarious and unique golf-related posts, re-posted Johnson's statement. The post read, "Over/under 250 yards on this drive from The Rock? "All the fans went berserk and bombarded the comments section with their point of view. The one who saluted Bryson DeChambeau, Kyle Berkshire, the two-time World Long Drive Championship winner, immediately commented and said, "Always up for a long drive face-off," and tagged Johnson. Hailey Rae Ostrom said, "Let's get @therock on the world long drive!" However, it was just the beginning. 
The fans sprinkled love for the Hollywood star and said, "Legit. Just like Dominic Toretto escaping death with his driving. Anything is possible when you have #FAMILY" Another appreciation followed, which was about his magnificent physique. A fan pointed out that he is natural and said, "No PEDs here. None," Another had a funny twist. It read, "His shoulders probably have the mobility of Stephen Hawking," and "Need a Barkley and The Rock scramble team." Some fans took hold of numbers and presented their views. They said, "Over but 20% chance of finding the fairway," "120mph clubhead speed and 120 yards right," and "250 yards off line."
ADVERTISEMENT
Article continues below this ad
Did everyone agree with "The Rock?"
Every coin has two sides, and so does every situation. In the same way, when Johnson was getting showered with love, some golf lovers had no faith in him. Some fans said, "Not a fn snowballs chance in hell …. I smell what he is cooking and it's BS," and "Smells like the Rock is cooking up some bullshit." One of the fans pulled out big guns and said, "This ain't the WWE, you can't fake these stats anymore."
Only time will tell if his claims were true. We will have to wait and watch.
ADVERTISEMENT
Article continues below this ad
Watch This Story- Paige Spiranac Reflects on One Regret She Has in Life
What are your thoughts on the debate? Please share with us in the comments below.