An Amex Travel mistake nearly cost this reader over $6,000 – The Points Guy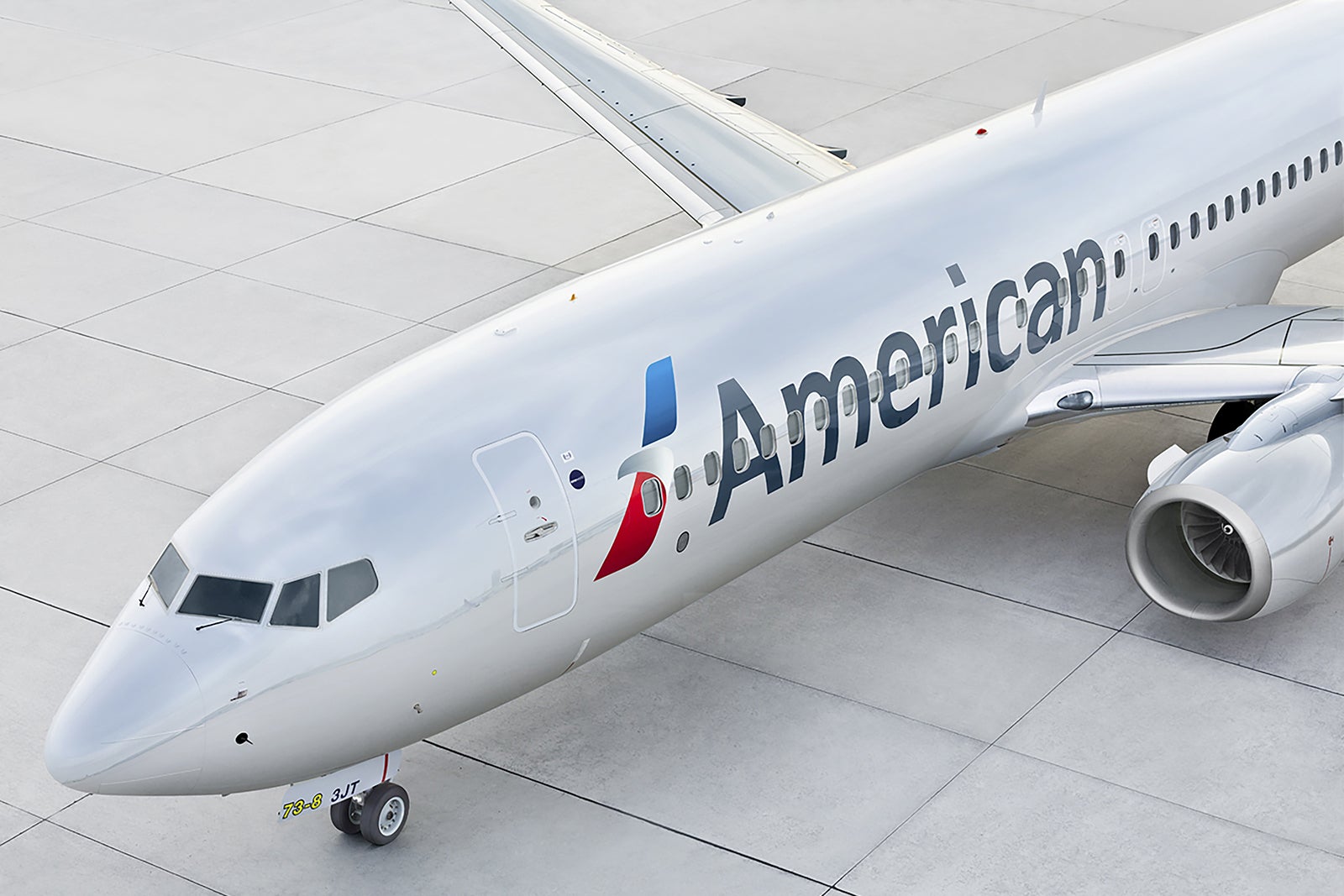 Last fall, Daniel Cordova was scrambling to spend an expiring $3,978 flight credit he had with American Airlines from canceled plans during the pandemic.
Using the American Express Platinum Travel Service, Cordova booked a first-class, round-trip flight from Los Angeles International Airport (LAX) to O'Hare International Airport (ORD) to attend a wedding.
However, when he tried to check in for his flight, American Airlines told him he did not have a reservation. Stuck at the airport with few options to get to the wedding on time, Cordova purchased a last-minute ticket for an economy seat on the flight he originally intended to take for $407.
The confusion didn't end there, though. When Cordova tried to fly back home, he discovered that American Airlines had marked him as a no-show for the outbound flight – the reservation he supposedly no longer had. As a result, the airline had canceled his return flight.
To return to LA, Cordova was forced to buy another ticket for an additional $1,447. The quick trip to celebrate a friend's wedding and redeem his American Airlines flight credit had spiraled into an expensive travel fiasco.
So, when neither American Express nor American Airlines would provide the monetary relief Cordova expected, he turned to TPG for help. His question: What went wrong here, and where did his nearly $4,000 American Airlines flight credit go?
That's what TPG wanted to find out, too.
Racing against the clock to redeem the flight credit
Like many American Airlines AAdvantage members, Cordova came out of the pandemic with a sizable flight credit from canceled trips. American Airlines had multiple times extended the expiration date of flight credits earned during those dark days. But by mid-2022, the airline made it clear that the extensions were over.
The message from American Airlines: Book your travel and spend any credit in your account by Oct. 31, 2022 (and fly by Dec. 31, 2022). No American Airlines credit earned by travelers during the pandemic would be coming along into the new year.
Sign up for our daily newsletter
"I knew the flight credit I had on American Airlines needed to be redeemed by October," Cordova explained. "I had the wedding to go to in September, so the timing was right."
Cordova, a long-time holder of The Platinum Card® from American Express, contacted the American Express Platinum Travel Service to take care of the plans since they could apply the American Airlines credit for him.
Spending all of his credit plus an additional $280, Cordova booked a round-trip flight on American Airlines in first class. It was an expensive splurge, but since he had no other plans to travel before the end of the year, it made sense to spend the expiring flight credit in this way.
Making a small change to the itinerary
Shortly after booking this trip, Cordova realized he needed to make a small change to the itinerary. No problem, he thought — Amex's Platinum Travel Service would take care of those details, too.
"The Amex representative made the changes, and all seemed fine," Cordova recalled. "That is, until I went to check in for my flight."
Cordova received a message that he needed to check in at the airport, which he thought was odd for a domestic flight. But he didn't give it much thought, assuming it was a glitch in the system that would be easily addressed.
The problem would indeed be addressed, but not in the way Cordova imagined.
American Airlines: You don't have a reservation on this flight
When Cordova could not check in for his flight, he again picked up the phone and called American Express.
"I was notified that my outbound flight was mistakenly canceled by American Express when I asked the agent to [switch to an earlier flight]," he said. "My only option for getting to Chicago was to buy an economy ticket on that same flight number since American Airlines gave away my first-class seat."
Cordova paid the $407 fare and soon found himself boarding the plane and walking through the first-class cabin to his seat in economy.
It was a disappointing and confusing turn of events. But Cordova had an exciting event to look forward to, so he pushed this unpleasant situation into the background and focused on the celebration.
American Airlines: You were a no-show on your outbound flight
By all accounts, the wedding Cordova attended was a beautiful affair. But the following day, it was time to get back to LA.
He figured he could straighten out whatever went wrong on the outbound flight and get a refund or his credits back when he got home. He didn't expect a repeat performance of the problem he had on the way to Chicago. But unbelievably, Cordova was about to experience deja vu … and be forced to purchase an even more expensive ticket to get home.
"On the day I was scheduled to fly back to LA, I couldn't check in for my flight online," Cordova recalled. "Then I got a call from American Express Platinum Travel."
The same American Express agent that had informed Cordova of the mistake that led to the cancellation of his outbound flight had more confusing news. He told Cordova that American Airlines had marked him as a no-show for the outbound flight and, as a result, had canceled his return flight.
Nearly every airline worldwide will cancel the rest of your ticket if you skip any part of your flight. So if you're a traveler who wants to try the hack of booking hidden city tickets, beware. You could end up with a giant financial headache and even get banned from flying your favorite airline. Of course, this isn't what Cordova did. He had shown up for his original flight and even took it, but due to the itinerary snafu, he had been flagged as a no-show.
Cordova asked what options were available.
"My agent said he didn't know what went wrong but that I could buy another ticket on American Airlines or another airline and I would receive a [statement] credit. So he found me a last-minute ticket on United Airlines, which had the next available flight to LAX, and I paid $1,447," he said.
Soon Cordova was airborne on his way back home to LA, where he hoped to be able to put this travel nightmare to rest.
Asking American Airlines: What happened to this passenger's flight credit? 
A few weeks later, Cordova's frustrating plight landed on my desk. He had hoped that Amex Travel would be able to sort out the problem and refund all of his extra flight expenses. That seemed like a fair resolution and was also what he believed had been promised by the Platinum Travel Service agents.
As he put it:
"A month ago [I was promised a resolution]. I have heard nothing back from them, despite calling once a week. Each time I call, I ask to speak with a manager overseeing this issue, and am advised that they will contact me directly … no one ever does.
As you can imagine, I am hugely frustrated by this situation. I rely heavily on my Amex for my business and have been a member since 2008. It is truly disappointing that Amex Platinum Travel Service would leave me out to dry like this …."
Where is the confirmation for the changes to the original itinerary?
As I typically do when I assess a complaint, I asked Cordova for his "paper trail" — documents that provide an overview of the situation and help me determine how best to approach the problem. In this case, I wanted to see the notification of the cancellation of the outbound flight and a confirmation of the first change by the American Express agent.
That's where we hit a stumbling point: Cordova had neither.
"They [American Express] informed me [of the cancellation] over the phone, and so I don't have anything to send via screenshots …."
Here's where Cordova should have taken a different tack. Any time you change a flight reservation, it's critical to ensure you receive a confirmation of that alteration. Do not assume, as Cordova did, that all is well. It likely hasn't been confirmed if you don't receive an email notification of the change.
I reviewed Cordova's limited paper trail, which only included confirmation of the two new flights he was forced to purchase. The absence of any cancellation notification and the lack of confirmation of the originally requested change led me to suspect that the first Amex agent had not correctly switched the flights.
Based on Cordova's documentation and narrative, I asked American Airlines about the missing flight credit. After all, Cordova had exchanged $3,978 in credit, paid an additional $280 and received nothing in return.
American Airlines has always been helpful and customer-friendly with the cases I have brought to their executive team over many years. So, I expected a swift resolution.
Good news from both American Airlines and American Express
I quickly heard back from my executive contact at American Airlines. (This is not a customer-facing contact.) As a consumer advocate and a media member, I have access to helpful airline executives that regular customers do not who can help me resolve issues like this.
I received the following message.
"Hi Michelle, I have good news. You are correct. The issues were prompted by the travel agency error, but our team has reviewed and is issuing a trip credit for his original ticket as a goodwill gesture.
All the best,
[American Airlines spokesperson]"
But there was even better news for Cordova.
I also reached out to American Express Travel, which confirmed that Cordova's travel fiasco resulted from simple human error. Actually, a series of confusing human errors.
As I suspected, the original agent had not properly processed Cordova's requested change. The second American Express agent made an additional error by telling Cordova he had no outbound ticket to Chicago. In the American Airlines system, he was still confirmed, but he was unable to check in online. American Express sold him an additional ticket on the same flight (in economy), and that's the ticket he flew to Chicago. But American Airlines marked him as a no-show on the original ticket, which hadn't actually been canceled.
To rectify its agents' mistakes, American Express credited Cordova's account for the two last-minute flights he was forced to purchase.
Ultimately, American Airlines and American Express fully refunded Cordova for this unpleasant experience. Cordova is pleased — and so are we.
Preventing itinerary issues from ruining your plans
Passengers can protect themselves from getting blindsided by situations similar to Cordova's by taking a few steps during and after the booking process.
Request an emailed confirmation of the flight or changes
Once you book a flight or make any changes to your reservation, be sure to obtain an email confirmation. Otherwise, you may be in for an unpleasant surprise at check-in. Remember, if you don't have confirmation from the airline or your ticketing agent, you don't have proof of a ticket. Never assume that your ticket purchase or flight change has been processed correctly until you get the confirmation in print.
Carefully review the flight confirmation
Ensure that the details are correct and that there is a ticket number (a 13-digit number) on that flight confirmation. Remember, you don't have a confirmed flight unless you have a ticket number on that document. Don't confuse a record locator, which is a six-character code, with a 13-digit ticket number. A record locator doesn't confirm that the airline has actually ticketed you.
Mind the DOT's 24-hour rule
You must review all the details on any confirmation you receive from the airline in a timely manner. The Department of Transportation says you have 24 hours after purchase to correct a ticket (or change your mind). That's the time frame in which you can cancel the ticket with a full refund. After that window, if you discover a mistake on your ticket, it will likely cost you to fix it.
Just remember that third-party booking agents are not bound by the DOT's 24-hour rule (although many adhere to it). Additionally, if your flight is within seven days from your ticket purchase, the 24-hour rule does not apply. So, for close-in bookings, make sure your plans are confirmed.
For its part, American Airlines has reinstated its 24-hour hold option. Unfortunately, if you book a reservation that you previously held on a 24-hour hold, the DOT's penalty-free 24-hour cancellation period doesn't apply. So be extra careful of the details if you've previously put a flight on hold with American.
Bottom line
In the end, we'll never know exactly what went wrong with Cordova's efforts to redeem all those soon-to-be-expired American Airlines flight credits, but we're happy we could help him get his credits and his money back. Hopefully, the tips above will help you to avoid a similar circumstance.
If you are in a tough situation with an airline, cruise line, car rental agency, hotel or credit card company that you can't seem to correct, send your request for assistance to tips@thepointsguy.com. I will be happy to investigate your complaint and help you, too.