2023 college football Week 12 picks against the spread, betting odds, key trends: Vegas expert reveals picks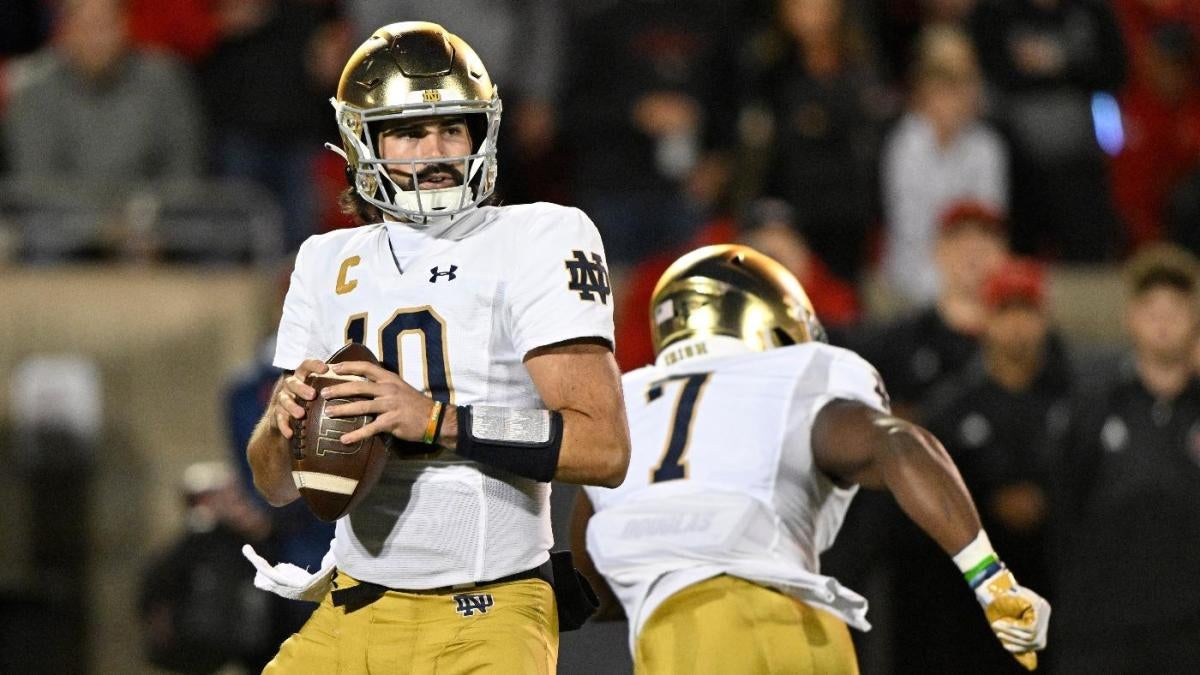 No. 16 Iowa will try to book its spot in the Big Ten title game when it hosts Illinois on Saturday afternoon during the Week 12 college football schedule. The Hawkeyes have allowed just one touchdown over the last four weeks, entering this weekend with the nation's third-best scoring defense. They are 3-point favorites against Illinois in the latest Week 12 college football odds from SportsLine consensus, as the Illini try to earn bowl eligibility. Which side of that Week 12 college football spread has the value?
Later in the day, No. 11 Oregon State (-1) hosts No. 5 Washington in one of the most important Week 12 college football lines. The Huskies have won their first 10 games this season, but they have not been underdogs in any of those contests. Before locking in any Week 12 college football picks on those games or others, be sure to see the college football betting guide from legendary Vegas handicapper Bruce Marshall. 
For years Vegas-based Marshall was synonymous with The Gold Sheet, the famed sports betting newsletter. With a background in play-by-play work and sports information while in college, Marshall joined TGS in 1981 when hired by the legendary Mort Olshan and served as executive editor for many years. He now supplies his unique and colorful brand of football and basketball analysis to SportsLine members.
An in-demand guest on numerous sports talk radio and TV shows across the country, Bruce's vast array of editorial work has been featured in the Las Vegas Review-Journal, the New York Post and many other outlets. He has won various handicapping titles and also is working on several book projects.
Now, using his Tech Corner technique, Marshall has turned his attention to the latest college football odds for Week 12 and evaluated each matchup. Head here to see every pick.
Top college football predictions for Week 12
One of the top college football picks Marshall is recommending for Week 12: He is backing No. 19 Notre Dame (6-3 ATS) to cover the 25-point spread against Wake Forest (4-6 ATS) in a 3:30 p.m. ET matchup in South Bend on Saturday.
The Fighting Irish have not had any trouble beating Wake Forest with margin, winning the five meetings by an average of three touchdowns. They are poised for another dominant performance on Saturday afternoon, as they had an extra week to prepare for this game. Notre Dame covered in back-to-back games against USC and Pittsburgh prior to its loss to Clemson two weeks ago.
Veteran quarterback Sam Hartman, a Wake Forest transfer, leads a dynamic offense with 2,272 passing yards and 18 touchdowns, helping Notre Dame score a combined 106 points in its wins over the Trojans and Panthers. Junior running back Audric Estime is a pivotal part of the attack as well, rushing for 988 yards and 13 scores. Wake Forest lost to Florida State by 25 points last month, and Marshall expects another loss by at least that margin on Saturday. See which other picks to make here. 
How to make college football picks for Week 12
Marshall has evaluated every other matchup and he's found an alarming 17-1 spread trend that makes one pick a huge value on Saturday. Get betting analysis for each matchup at SportsLine.
So what college football picks can you make with confidence, and what alarming 17-1 trend makes one pick a huge value? Check out the latest college football odds below, then visit SportsLine to see which teams to back, all from the legendary Vegas expert who has won multiple handicapping titles, and find out.
College football odds for top Week 12 games 
See Week 12 college football picks at SportsLine. 
Saturday, Nov. 18 
Michigan vs. Maryland (+19, 49)
Louisville vs. Miami (Fla.) (PK, 46.5)
Rutgers vs. Penn State (-20.5, 40.5)
North Carolina vs. Clemson (-7.5, 59.5)
Wake Forest vs. Notre Dame (-25, 46.5)
Georgia vs. Tennessee (+9.5, 59)
Minnesota vs. Ohio State (-27.5, 50)
Oklahoma State vs. Houston (+6.5, 58)
Oregon vs. Arizona State (+24.5, 53.5)
Kansas vs. Kansas State (+10, 57.5)
Florida vs. Missouri (-11, 57.5)
Washington vs. Oregon State (-1, 62)
Texas vs. Iowa State (+7.5, 46.5)
LSU vs. Georgia State (+31.5, 73.5)